Gotham Season 1: Where to Watch Episode 4 'Arkham' Online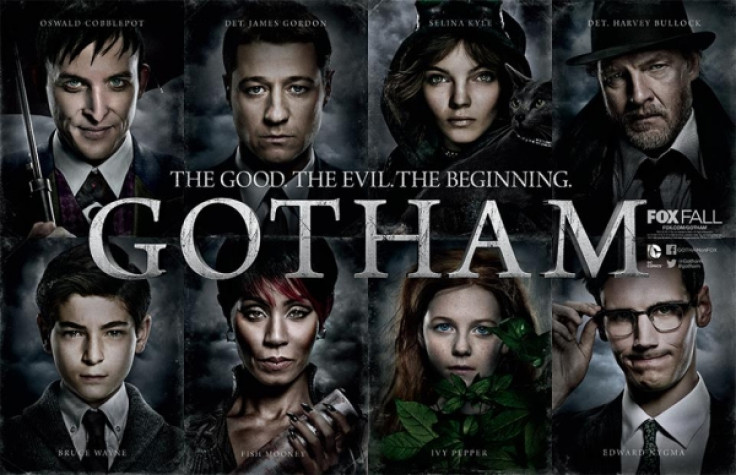 Gotham returns with its fourth episode tonight (October 13). The upcoming episode's title Arkham is bound to connect with, and intrigue, die-hard fans of Batman.
"Here's an episode with a name that rings with a special resonance throughout the mythology of Batman and Gotham City," states BamSmackPow!
The synopsis for Gotham Season 1, episode 4, Arkham reads:
"As a contentious city council vote on the future of the Arkham district approaches, politicians on both sides are in danger. Gordon and Bullock must race to protect the council and an old friend visits Gordon."
What to Expect in Episode 4
The struggle for power continues in Gotham. Falcone and Maroni have set their sights on Arkham. Fish Mooney is still focused on getting her revenge on Falcone. Harvey and Gordon will continue to work with her not knowing her plans. Meanwhile, Oswald Cobblepot takes the unusual supervillain route of working his way up from the bottom ranks of a crime family.
Gotham's Executive Producer Danny Cannon and cast members spoke to IGN and fans during the 2014 New York Comic Con panel and revealed some interesting details on upcoming villains, including The Joker. (via IGN)
When asked about whether or not fans will see Harley Quinn eventually, Cannon dodged the question at first but finally said, "We'll get there."
The Court of Owls also came up: "We are sneaking in a few things in Season 1," Cannon confirmed. "And if FOX lets us have a Season 2, there's no end to what you will see from them."
And then there's that comedian that we saw in Fish Mooney's club. Is that the Killing Joke Joker before his transformation, a fan asked? "I don't know!" laughed Cannon. But he did hint that "we're going way, way back" with him and "I don't think he'd be telling jokes yet."
Gotham Season 1, Episode 4, Arkham airs tonight (Monday, October 13) at 8:00-9:00 pm ET/PT on FOX.
Click here to watch the episode online via live stream.
The episode will be made available online on the show's official website. Click here to access.
© Copyright IBTimes 2023. All rights reserved.