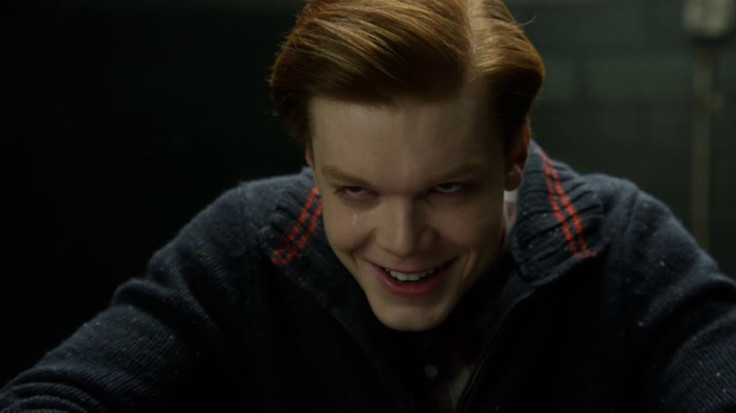 Gotham season 3 released the promo for episode 12, which confirms the return of a terrifying villain in Gotham City, Jerome Valeska (portrayed by Cameron Monaghan). Jerome is also pegged to eventually become The Joker in the Batman prequel series.
The promo was released after the fall finale episode titled, Beware the Green-Eyed Monster, featuring scenes of a mysterious person walking toward a row of large containers that presumably contain and preserve human bodies, as the promo announces, " This January, he will return" which cuts to an image of Jerome's bloodied face saying, "Hello Gotham City!" and then manically laughs, almost like the Joker.
Monaghan's iconic character Jerome was killed off in Gotham season 2, after Theo Galavan stabbed him in the neck, but actors and producers have long teased the Joker's return.
Previously, executive producer John Stephens confirmed that Jerome's character would definitely return to the show. Stephens told Zap2It, "It is 100 percent our intention to bring Jerome back. We're going to be playing it again this year and basically extending the idea of the cult of Jerome. We're building the architecture for him to come back."
Hinting at his eventual transformation to Joker, Stephens promised that his reintroduction will be "fantastic". The producer said, "He plays into the idea of transformation. When he comes back, you want to see that new version. That next step forward."
Gotham will return with the second half of season 3 on 16 January, 2017 on Fox Network.