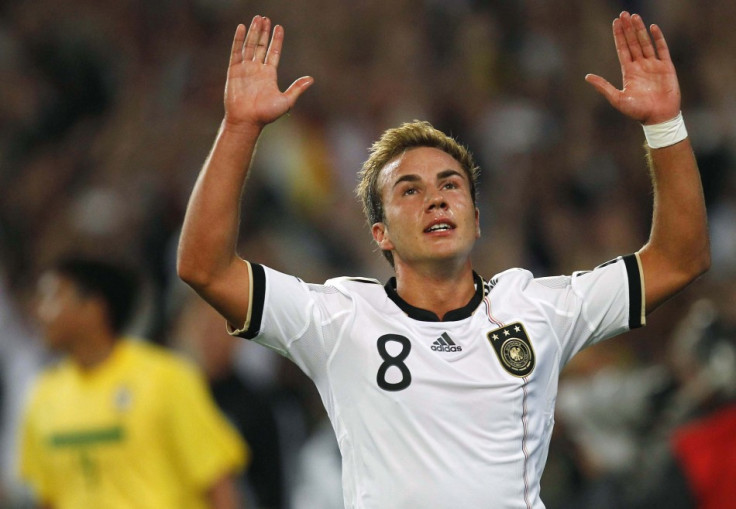 Rumoured Arsenal and Manchester United target Mario Götze has admitted he would prefer to play in Spain than in the Premier League.
The Borussia Dortmund sensation has been perpetually linked with a move to both Arsenal and Manchester United over the last few months, with Arsene Wenger and Sir Alex Ferguson paying particularly close attention to the burgeoning youngster's hugely impressive career to date.
The perceived weakness of Manchester United's midfield has been well-documented this season while the summer departures of Cesc Fabregas and Sami Nasri has seemingly left Arsenal with a creative role to fill, and Götze has one of the loftiest reputations in world football.
Widely regarded as the best young player of his generation, Götze was the catalyst to Dortmund's first Bundesliga title in a decade last season, and Manchester United and Arsenal's interest only intensified after the 19-yera-old converted his stunning club form on to the international stage.
Sir Alex Ferguson and Arsene Wenger's desire to sign the player has become more immediate, perhaps aware that Götze's valuation could exceed Manchester United and Arsenal's respective budgets should, as predicted, he emerges as one of the stars of next summer's European Championships in Poland and the Ukraine.
Last month the IBTimes confirmed a move to either Manchester United or Arsenal in January was nearly impossible because of the playmaker's desire to remain in Dortmund in order to have a settled build-up to EURO 2012, but regardless of Ferguson and Wenger's rumoured intent, the player would seemingly prefer to play in La Liga.
"I'd prefer to play in Spain than in the Premier League," The Manchester United and Arsenal told Frankfurter Allgemeine Zeitung. "Spanish football is better suited to my qualities. Every footballer's dream is to play in Spain. There are many great teams there like Real Madrid or Barcelona."
While speculation is rife regarding the intentions of Manchester United and Arsenal in the near future, and indeed links to Real Madrid and Barcelona continue to persist, the player suggests he is merely concentrating on helping Dortmund maintain their challenge on Bayern Munich.
"I do not know how serious and concrete these requests are, but I am not busy with the possibility of moving. But of course, such offers flatter me!"