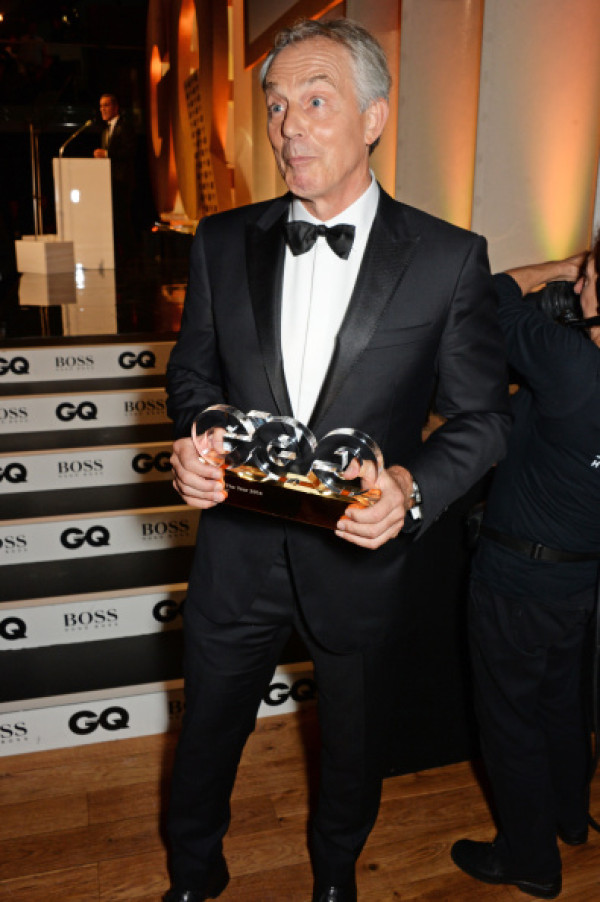 GQ Magazine has defended awarding former prime minister Tony Blair its "philanthropist of the year" award at a glitzy awards ceremony on 2 September.
Blair was handed the award for helping broker peace in the Middle East as well as establishing three charities.
The men's consumer magazine said on its website: "Alongside his role as a Middle East peace envoy, Blair's channelled his energy into philanthropy, establishing three charities.
"The Tony Blair Sports Foundation pairs volunteer sport coaches with children in Britain's north east and his Faith Foundation aims to reconcile the three Abrahamic faiths, but his most ambitious is the Tony Blair Africa Governance Initiative."
But recognising the former Labour leader has drawn criticism from MPs and celebrities alike who said Blair should not have been the recipient.
Labour MP John Mann said: "It sends out the wrong message," while Conservative Charlie Elphicke MP told Mailonline it was "jaw-dropping" Blair received the award, given his role as an adviser to Kazakhstan President Nursultan Nazarbayev, whose government is alleged to have killed civilians.
But GQ awards producer Richard Dodson told BBC Radio 5 Live the magazine liked to give awards to people who grabbed headlines.
"We like to to have celebrities at our event who cause a bit of a stir. So having Tony was fantastic. We like to have people who have opinions and are forthright," Dodson said.