Tony Blair Wins GQ's Philanthropist of the Year Award for 'Peace Brokering and Charity Work'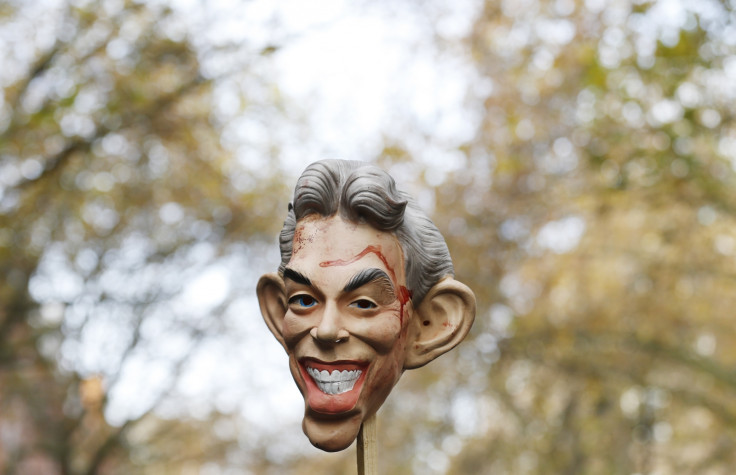 Former UK Prime Minister Tony Blair was awarded the prestigious Philanthropist of the Year award by popular consumer men's magazine GQ to a "muted response".
GQ said the award was based on Blair's overall philanthropy and helping broker peace in the Middle East as well as establishing three charities.
"In 2007 Tony Blair stepped down as Prime Minister, but his surging momentum's shown no signs of slowing. Alongside his role as a Middle East peace envoy, Blair's channelled his energy into philanthropy, establishing three charities," said GQ in a tribute on its website.
"The Tony Blair Sports Foundation pairs volunteer sport coaches with children in Britain's North East and his Faith Foundation aims to reconcile the three Abrahamic faiths, but his most ambitious is the Tony Blair Africa Governance Initiative."
"Launched in 2008, the foundation operates in six African countries – Sierra Leone, Rwanda Liberia, Guinea, Nigeria, Ethiopia and Senegal – where teams work alongside government bodies to bridge the gap between African leaders' visions for a better future and their government's ability to implement it."
The former Labour Party leader Blair, who served as Prime Minister between 1994 and 2007, has seen his reputation tarnished after the invasion in Iraq in 2003. He seems to have continued earning antipathy across the board, thanks to the sort of "consulting" works he does, sometimes with authoritarian leaders in developing countries.
Furthermore, he has amassed considerable wealth over the years, by building a £30m (€38m, $49m) property empire with his wife Cherie and earning around £250,000 for making a speech in public.
Notoriously, after he left office, Blair raked in £500,000 a year to hold a part-time consultancy role at investment banking giant JPMorgan, which later increased to £2m.
Other attendees at the awards, which included politicians, music artists, fashion designers and sports people, tweeted and stated their disappointment with the award.
"It sends the wrong message. This sort of award should go to an unsung hero who has given up their time for charity," said Labour MP John Mann.
Conservative MP Charlie Elphicke added that "it is jaw dropping that he should be given this award given his involvement in spinning the alleged brutal massacre in Kazakhstan."
Elphicke was referring to Blair's job that involved him helping Kazakh leader Nursultan Nazarbayev improve his global image after the country's police killed 14 unarmed protesters.
© Copyright IBTimes 2023. All rights reserved.