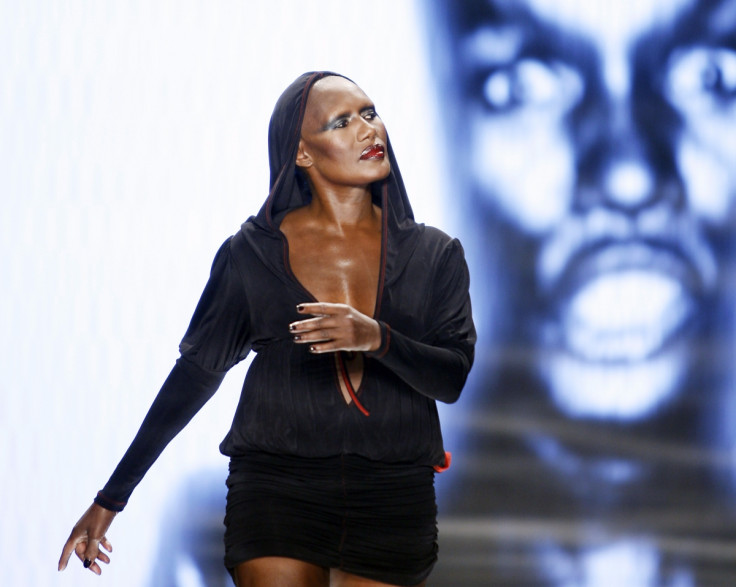 After taking aim at a host of pop stars like Beyonce and Katy Perry, singer Grace Jones has found a new target in Kim Kardashian. In her new autobiography, the singer claims that her photographer ex-boyfriend took part in the reality star's controversial photo shoot for Paper magazine simply to "annoy" her.
In November 2014, Kardashian, 34, "broke the Internet" when she was pictured completely naked in a spread for the magazine. Photos included the Keeping Up With The Kardashians star pulling down her dress and balancing a champagne glass on her bum. According to Jones, Kardashian's poses were similar to the ones she pulled in a photo shoot taken by Jean-Paul Goude three decades ago.
Referring to the father of her child, Jones writes in her new book I'll Never Write My Memoirs: "He does things that annoy me. When he took a photograph of Kim Kardashian with a champagne glass perched on her ass in an impossible pose like the ones he did with me over 35 years ago, I asked him why he was giving her – a basic commercial product – his ideas?
"This seemed to contradict his spirit of integrity, which he has protected for so long. Why was he repeating himself, just to give her a little flare of publicity, quickly absorbed by the next puff of self-promotion?' Well, he replied: 'I got the feeling that if I didn't do that photograph, she would have simply copied the idea anyway. I might as well copy myself.'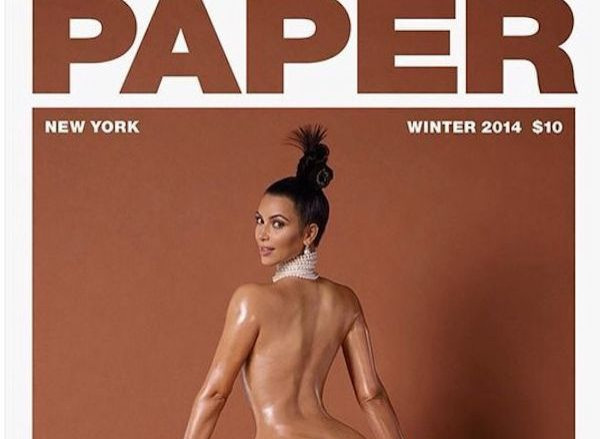 Jones continued: "His ideas are are so powerful that repeating them decades later still causes a hell of a fuss, however temporary... He might have done it to wind me up a little as well. Which he did." Jones, 67, and Goude, 74, share one son together, Paulo, and collaborated together for many years including choreographing some of her stage performances, shooting the cover art for her albums and directing her music videos.
Among the many revelations in the book, Jones revealed she was almost arrested at the Grammys in 1982 when she let out a long scream backstage after losing an award for her One Man Show music video. Jones recalls: "When they turned me away, I tried to hold it in, but I was so upset. There was a really long hallway in this big building where the party was. I let out a huge scream that lasted as long as I could make it as we left the building. The police were called, and they were going to arrest me for disturbing the peace."