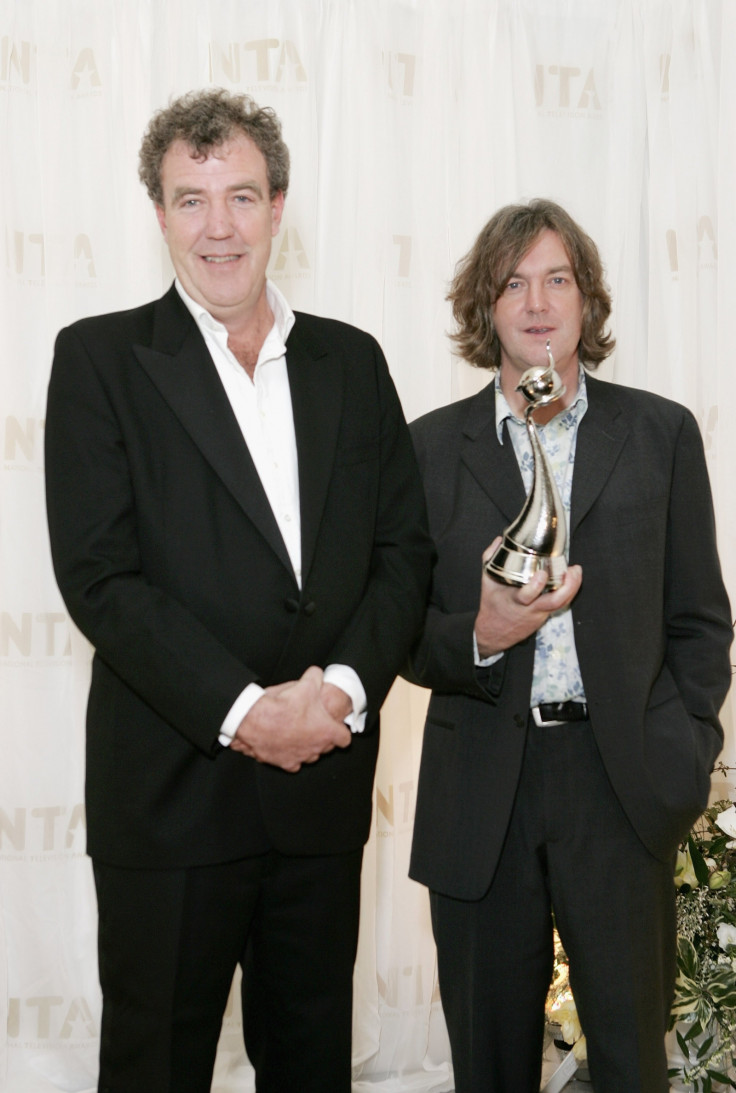 Jeremy Clarkson has slammed a report claiming that James May "dissed" fallen Top Gear host Chris Evans after he announced that he was stepping down from the motoring show.
The outspoken presenter, who is now working on the Amazon Prime show The Grand Tour with May and his other former Top Gear co-host, Richard Hammond, has expressed his dismay about the recent claim in a cryptic tweet.
Referring to a story written by the Daily Mail claiming May said he was "very chuffed" following Evans' resignation from the BBC2 show, Clarkson jumped to his colleague's defence. He wrote to his 6.29 million followers: "The mail online's report of what happened in Italy today is utter utter horseshit. Whoever wrote it should be ashamed of themselves".
He added: "The man who claims to have written it is Jake Wallis Simone. We have you on camera. We can prove you made the quotes up. You're a disgrace."
Clarkson's posts garnered a range of responses from users of the social media sharing site, with one sarcastically replying with: "That surprises me as The Mail is usually so correct," while another put, "That's presumably not the only thing on there that's utter horse shit?"
Radio 2 host Evans left the car-obsessed series following mixed reviews about his 'shouty' presenting skills, alleged on-set 'control-freak' behaviour and a police investigation about sexual assault claims made against him. The newly reformed Top Gear had also acquired the lowest ratings in a decade, with the sixth and last episode plummeting to just 1.9 million views - an almost 50% drop from the first episode of the series' 4.3m.
Evans tweeted on Monday 4 July: "Stepping down from Top Gear. Gave it my best shot but sometimes that's not enough. The team are beyond brilliant, I wish them all the best. Full steam ahead then with Radio 2, CarFest, Children In Need, 500 Words and whatever else we can dream up in the future."
Meanwhile, it was recently announced that Clarkson, Hammond and May's show The Grand Tour will see the trio film in front of live audiences in various locations around the world for each episode, with the first one starting in Johannesburg.
Clarkson, 56, has been posting numerous pictures of his co-hosts in sunny locations over the past few months, with filming taking place in Italy this week. Fans can now enter a prize draw to attend the filming sessions in the UK, which will take place in the autumn.
The Grand Tour will premiere in autumn 2016.