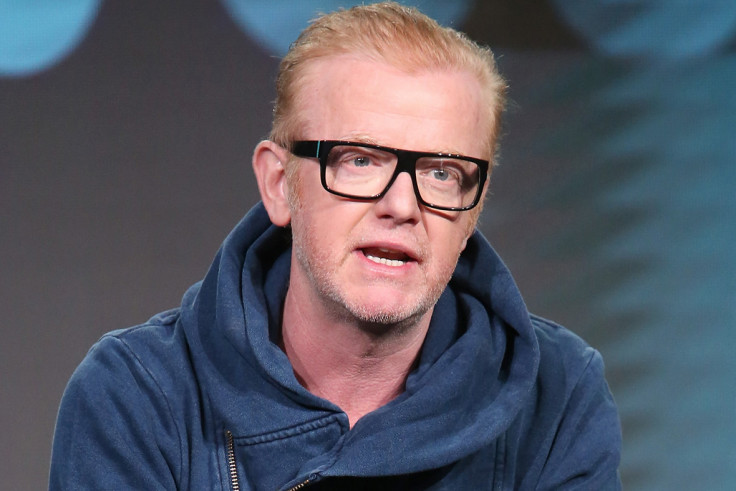 Top Gear may not be hearing any jingle bells this year as it has been reported that the BBC has scrapped plans for a Christmas episode of the series. Though it was not confirmed in the first place, former hosts Jeremy Clarkson, James May and Richard Hammond made it a usual annual fixture.
Following Chris Evans' resignation as co-host earlier this month after just one series helming the newly reformed motoring show, BBC bosses have allegedly pulled in the reins of their Christmas sleigh and shunned a potential festive special.
The Beeb are said to have planned on airing Christmas programmes in addition to the revamped series, but have now ditched the idea in favour of concentrating on the new Top Gear season in a bid to redeem the show and its flailing ratings – which plummeted to 1.9 million views for the last episode in comparison to 4.3 million for the first.
A source told the Daily Star: "We need to focus on making sure we have a great series to come back with in 2017, so all our energies are on that."
Just after Evans quit, leaving Matt LeBlanc in the driving seat as the headlining host, a representative for the BBC said: "Planning for Top Gear series 24 is under way. The team will be working towards bringing the show back some time in the early part of 2017."
The Radio 2 presenter offered his support to former Friends star LeBlanc to take over as the show's main host, and stated that he is "entirely sad" that his hosting duties on Top Gear were not a success – describing himself as a "square peg in a round hole" after stepping down – and announcing the news via Twitter.
Evans left the car-obsessed series following mixed reviews about his 'shouty' presenting skills, alleged on-set 'control-freak' behaviour and a police investigation about sexual assault claims made against him.
He tweeted on Monday 4 July: "Stepping down from Top Gear. Gave it my best shot but sometimes that's not enough. The team are beyond brilliant, I wish them all the best. Full steam ahead then with Radio 2, CarFest, Children In Need, 500 Words and whatever else we can dream up in the future."