Gravesend Couple Cheryl and Robert Prudham Face Fine for Taking 9 Kids on £5,000 Benefits-Funded Menorca Break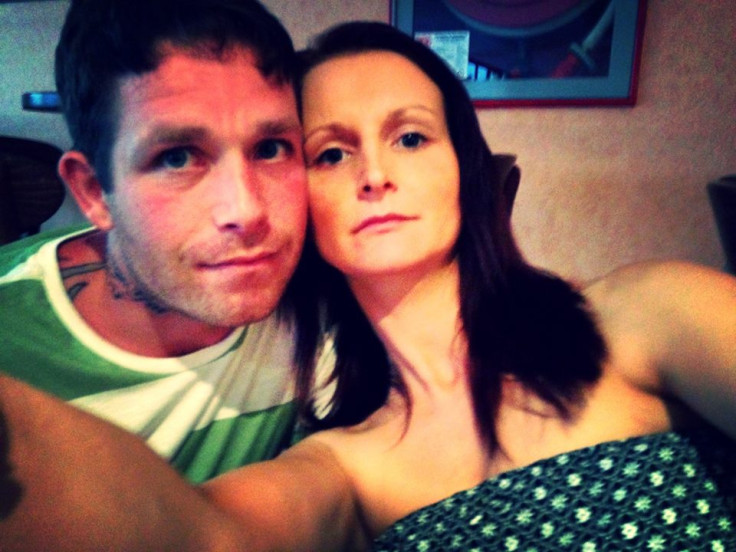 A couple who get paid £38,000 a year in benefits and tax credits snapped this selfie while enjoying a £5,000 holiday at the taxpayers' expense.
Cheryl Prudham, 32, and husband Robert, 29, have whisked their nine children off for an all-inclusive holiday in Menorca and hope to return next year to buy a villa.
They also said they were not bothered if they were fined up to £800 for taking their kids out of school during term-time for the fornight break.
"I'm not worried about the school fines. It is up to us when we go on holiday", Robert told MailOnline.
The huge family, from Gravesend in Kent, are sunning themselves at the three-star Hotel Victoria Playa in Menorca's Santo Tomas resort, and hope to return next year.
"We're having a great time. I'd like to buy a villa out here" Robert said.
"The kids deserved a holiday – it's nice for them – and we just want to spend time with them. We'll be taking them again next year."
When asked how they can justify a fortnight abroad, Cheryl told The Sun: "We can't even enjoy a family holiday".
TaxPayers' Alliance spokesman Andy Silvester said: "Taxpayers won't be convinced that chipping in for a sunny Spanish holiday is the best way for their money to be used".
Cheryl was also caught smoking - even though she is heavily pregnant.
She already has four sons and five daughters: George, 14, Jack, 13, Caitlin, nine, Maisie, eight, Millie, six, Madison, five, Leon, three, Lenny, two, and Lainey, one.
When the girls are born the couple's benefits and tax credits are set to rise to £40,000. Cheryl plans to get steriliused after she gives birth in September.
Cheryl, who works part-time as a carer, said: "I'm glad that I am pregnant with twins and I am amazed by it. It's not anybody else's business. I do a job that most people couldn't do. I care for the elderly every single day."
"I don't give a s*** if people are on my side or not. I don't care. It is actually no one else's business about what I choose to do in life. It doesn't matter what you say, people are still going to judge you. They are still going to bad mouth you.
"I don't care what people think, it is my choice that 11 children are going to be more than enough. Obviously I want to carry on my career and things like that."
© Copyright IBTimes 2023. All rights reserved.