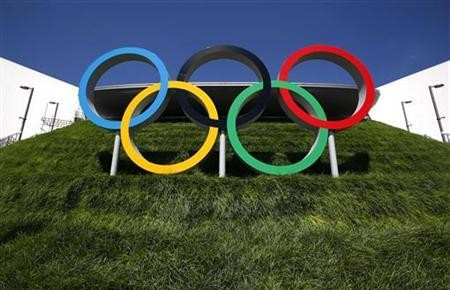 Team Great Britain's unexpected 1-1 draw against Senegal, in their opening Group A fixture of the men's football event at the 2012 London Olympics, leaves the hosts in a very delicate situation ahead of their next group game - against the United Arab Emirates (UAE) on Sunday, at Wembley. The 1-1 draw at Old Trafford, coupled with the UAE's 1-2 defeat to Uruguay in the other Group A game, means both Great Britain and the UAE have much to play for on 29 July. Should either team lose, particularly the UAE, their Olympic journey may be over all too suddenly.
The hosts will continue to be favourites, as they were in their game against Senegal, but Stuart Pearce will know there has to be considerable improvement if they are to beat the Arabs, never mind the higher-profile teams they will face in the latter stages of the tournament.
Preview
Great Britain - The disappointment of the draw against Senegal aside, it will be interesting to see if Team GB's confidence has, in any way, been shaken or dented. The side did not handle the weight of expectations particularly well, despite possessing players like Manchester United pair Ryan Giggs and Tom Cleverly, Liverpool's Craig Bellamy, Swansea's Joe Allen and Manchester City's Micah Richards. Most big-name Premier League players failed to live up to their billing and they will have to pull up their socks and get the job done against the UAE. Three points is a minimum... a confident win would do no harm.
The primary problem with much of the opening game was that Pearce's boys seemed rather reluctant to treat the game as anything more than a pre-season friendly, particularly after Bellamy scored the opening goal. In addition, Pearce, for some inexplicable reason, picked players out of position and that is never a good thing. Tottenham left back Danny Rose, for example, was slotted in to right back.
Worse still, Cleverly and Chelsea's Daniel Sturridge, who were expected to add pace, vision and a certain dynamism to the side, played well below par and the team never really looked like threatening the Senegalese goal. It didn't help that the team lacks quality strikers up front to convert the few chances they do create.
Great Britain need to start getting their act together and be more competitive, tactically better organised and more motivated, if they are to win any medal in this Olympics.
United Arab Emirates
The UAE enjoyed an impressive qualification campaign (winning all their games) and will be looking to carry that form over into their first ever appearance in an Olympics men's football tournament.
As such, the UAE put up a decent performance against the Uruguayans. The 1-2 loss was perhaps a tad unlucky for the Group A minnows; they possibly did just about enough to get a draw but make no mistake... Uruguay were made to work hard for their win.
"It was a high-level game. If you get a chance, you have to finish that chance," UAE captain Ismaeil Matar, who scored his side's only goal of the game - in the 23rd minute - was quoted as saying by ESPN.
The UAE will definitely cause problems for the hosts, if each side continues playing as they have so far.
Probable Teams:
Great Britain: Butland; Richards, Caulker, Tomkins, Bertrand; Allen, Cleverley; Giggs, Ramsey, Sinclair; Bellamy
UAE: Ali Khaseif; Mohamed Ahmad, Ismail Al Hammadi, Hamdan Al-Kamali, Abdelaziz Sanqour, Abdelaziz Hussain; Amer Abdulrahman, Habib Fardan, Rashed Eisa, Khamis Esmaeel; Ismail Matar
Where to Watch:
You can follow the game live from 7.45 pm BST on BBC Three.