Great Britain's Andy Murray has had a comfortable time so far in the US Open, but he got a rude awakening in his third round match against Paolo Lorenzi, avoiding a potential upset to win 7-6, 5-7, 6-2, 6-2 in a game that lasted three hours and 17 minutes.
The 29-year-old who has looked in commanding form in the past two games, struggled against the Italian making 47 errors in the first two sets before turning the match around with a change of tactics. Murray came into the encounter with a 24-1 win/loss record and admitted that it took him some time to get used to his opponents game.
"It took me a bit longer than I would have liked to sort of work things out. But it worked out, won, got through and I didn't play good. So I'm happy with that. He's ranked 40 in the world. He's pretty good. So I expected a tough match. I expected long rallies. I'm just disappointed with the amount of errors I made. I was quite impatient at times. That cost me in the first and second sets", Murray said at the post match press conference.
"When I slowed things down and waited for the right shot to go for, my unforced errors went down, the winners went up and the scoreboard started working in my favour."
The world number two will next face Bulgarian Grigor Dimitrov in the last 16 round, who in fact had beaten Murray at the Miami Masters earlier this year.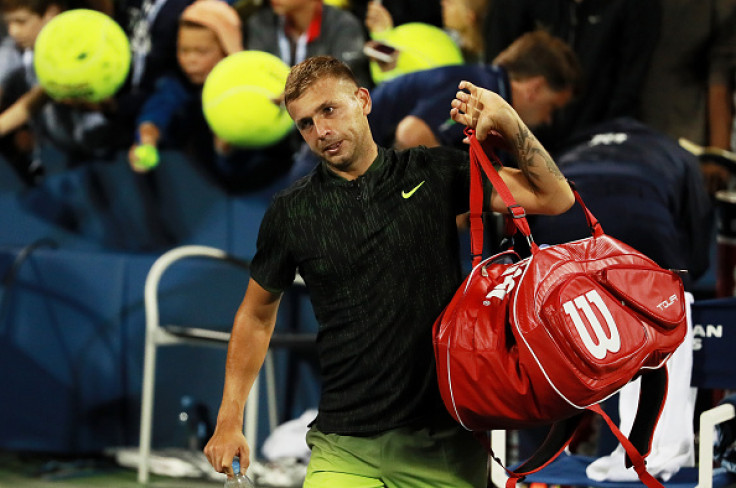 Meanwhile, Daniel Evans could not continue Britain's good form in the US Open, losing to Stan Wawrinka in what was a five-set thriller at Flushing Meadows. Evans, twice led the match and had a match point at the end of the fourth, only to succumb to the Swiss player who eventually won 4-6, 6-3, 6-7, 7-6, 6-2 in a match that lasted four hours and two minutes.
Wawrinka will now face Ukraine's Illya Marchenko in the round of 16.