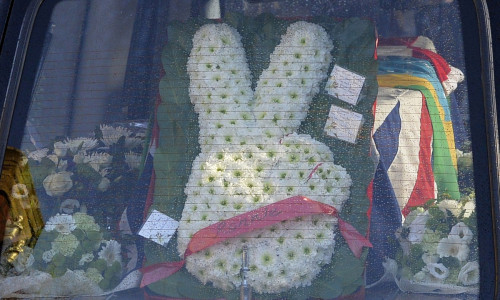 Great Train Robber Ronnie Biggs has been laid to rest at a funeral full of famous faces from the underworld and Hell's Angels.
Arriving at Golders Green Crematorium in London, Biggs' coffin was draped in the flags of Great Britain and Brazil, complete with a floral tribute in the shape of a two-fingered salute.
Hell's Angels bikers formed part of the funeral cortege for Biggs, who became Britain's most famous criminal after he escaped prison where he was serving time for his role in the Great Train Robbery in 1963.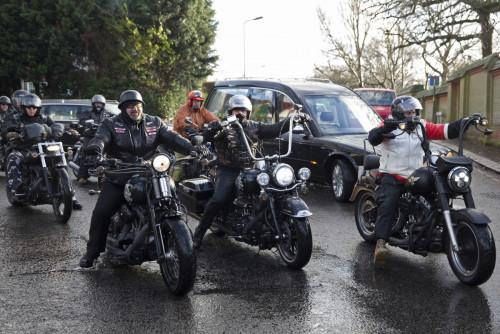 On top of his coffin was a black Stetson hat. Present at the service in north London was Biggs' son Michael Biggs and former gangster Dave Courtney.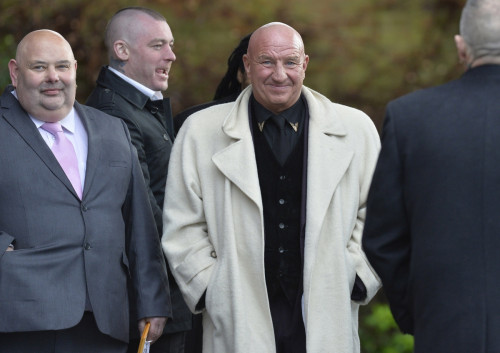 There was also a bouquet from Charles Bronson, the man known as the most violent prisoner in Britain. Bronson, who has taken prison officers hostage during prison sieges, wrote in tribute: "Much tribute to a diamond. I do hope the royal family show their respect with a nice train wreath. Three cheers to you Ron, we love you buddy."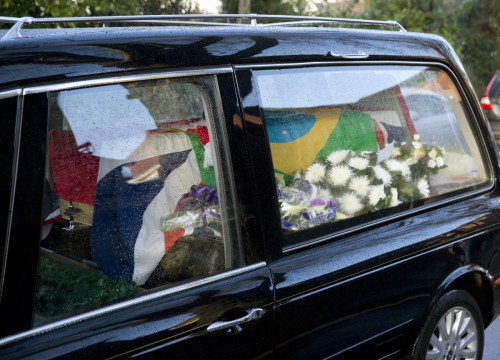 Biggs died of a stroke at the age of 84 after ill health left him unable to walk or talk. Shortly before his death, he declared the Great Train Robbery, in which £2.6m was stolen and train driver Jack Mills was seriously injured when the gang attacked him with an iron bar, as his "greatest hit".
He called himself "a loveable rogue" in his 2011 autobigraphy, in which he expressed no regret about fleeing justice by escaping to Brazil but he did reveal misgivings about the robbery itself.
Biggs played only a small part in the robbery but acquired extra notoriety by escaping over the wall of Wandsworth prison in south London in 1965. He moved to Brazil where he spent almost 30 years before returning to Britain when his health began to fail in 2001.
He was jailed until 2009 when he was released on compassionate grounds because of his deteiorating health.