A 74-year-old local man, Burgert van der Westhuizen, has been named as the swimmer who was bitten in half by a shark, believed to be a Great White, in Jeffreys Bay, South Africa.
Van der Westhuizen was an experienced open-water swimmer who regularly swam along the coastline of Jeffreys Bay.
He was snorkelling in a popular surfing area at the Eastern Cape of South Africa on Friday, when he was attacked by a 12 ft shark and carried off into deeper waters.
In a terrifying attack, the shark at first took several bites at van der Westhuizen, but was scared off by a surfer, Terry Olivier, who kayaked to the scene and beat the enormous creature away with his oar.
But the shark was not deterred and came back for a second attempt and was only scared off from the body by rescue vehicles.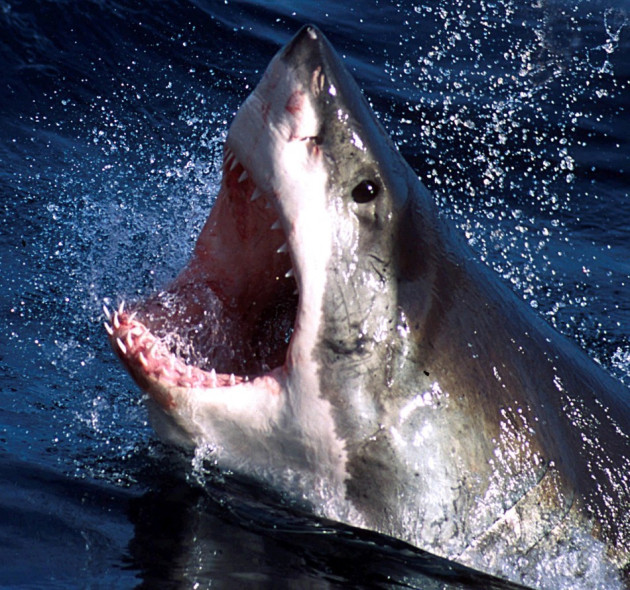 According to JBaynews.com, Olivier said he witnessed the shark take bites out of the swimmer, then grabbed the torso and went underwater with it.
It was initially thought that there were two sharks involved in the attack as the distance between the giant predator's tail and dorsal fin was so large.
The sea rescue service said they later found the body of the swimmer's body.
A statement read: "On arrival on-scene remains of a body, believed to be those of an adult male, have been recovered from the water and handed into the care of the Police and the Forensic Pathology Services."
Van der Westhuizen had the respect of the open water swim community as he was capable of swimming 3km in under an hour, despite his age. He also completed the JBay Swim Challenge in 2012.
Local swimmer Brenton Williams said that it was the first fatal shark attack ever to have occurred in Jeffreys Bay.
"The attack happened just off Point and there are a crew of swimmers who regularly swim this section of coastline," said Williams.
"We are all aware of the risks involved with ocean swimming and the danger of a shark attack is something we cannot control but we do minimise the risk by not swimming if there are birds and dolphins feeding or if sharks have been spotted in the area.
"The swimmer who was attacked today was a highly experienced ocean swimmer and swam along the coast more than anybody else in Jeffreys Bay," added Williams.
According to the International Shark Attack File report, three people were killed by sharks last year in South Africa.