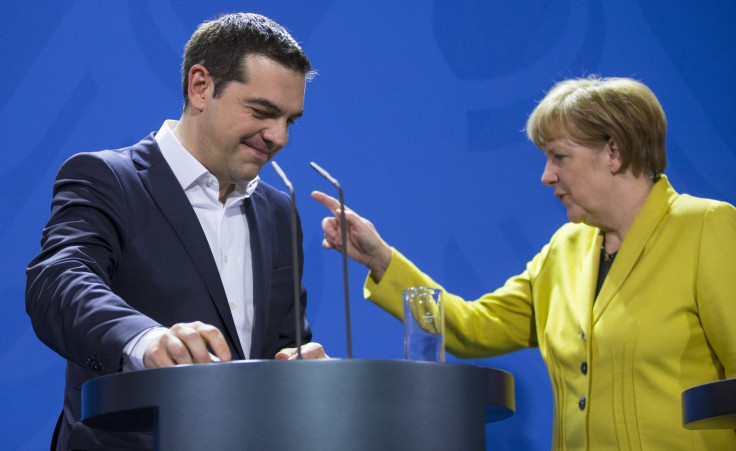 A defiant Greece is putting its foot down and is refusing to cave into its creditors' demands and cut pensions or introduce labour reforms, dimming prospects of a bail out deal next week.
Despite efforts by European Commission President Jean-Claude Juncker to coax leftist Prime Minister Alexis Tsipras into moving on two key conditions for releasing EU/IMF bailout funds, the Greek government spokesman said lenders could not expect Athens to make all the concessions.
"There should not be an expectation on the part of institutions ... that the government will back down on everything," Gabriel Sakellaridis told a news conference. "When you negotiate, there should be mutual concessions.
"We won't go beyond the limits of our red lines," he said. "It's clear that we cannot cut pensions."
Cash-strapped Athens has dragged its feet on accepting unpopular reforms promised by a previous government. Negotiations have moved so slowly that the lenders have ruled out an agreement at a meeting of eurozone finance ministers, due to take place on 11 May.
Sakellaridis said Greek wants the Eurogroup ministers to recognise progress towards an agreement in a joint statement on 4 May, giving the European Central Bank leeway to let Athens sell more short-term debt to Greek banks.
That would ease the immediate funding crunch, helping the government make a €750m (£550m, $845m) payment to the International Monetary Fund on 12 May and pay wages and pensions later.
However, sources familiar with the deliberations said the ECB was highly unlikely to make such a move unless the eurozone ministers set out a very strong prospect of releasing the frozen bailout funds.
"We're nowhere near that as things stand today," said an official close to the Brussels Group negotiations between Greece and European Commission, ECB and IMF.