Greece crisis: Troika demands led to blatant violations of human rights in healthcare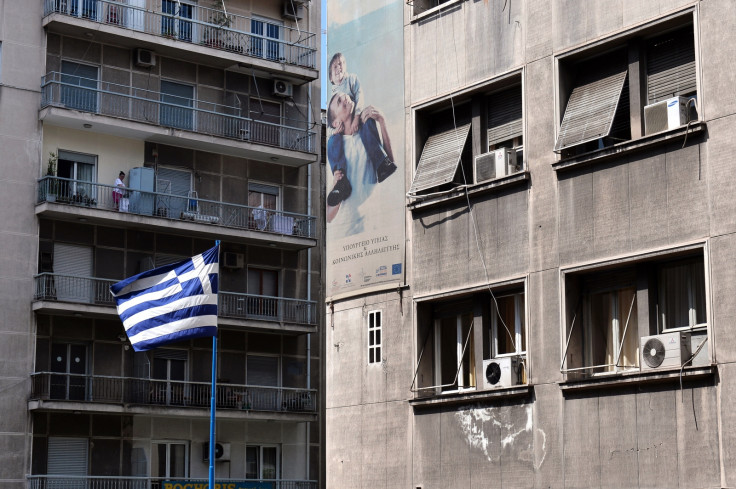 The future of Greece is uncertain. Shops are shuttered, homelessness and unemployment rates are high, and the streets are crumbling. Eradicated diseases have returned and families cannot afford to put food on tables. Doctors and surgeons work all hours, against the odds of too few beds and limited equipment, and more and more Greeks are turning to food banks. Poverty is very visible – and Greece is out of cash to repay debts as soon as next week.
It is difficult for European societies to fathom the possibility of a humanitarian crisis on their doorstep, but with rising poverty, increasing inequality in education and social protection, and a lack of access to social welfare and basic services such as healthcare, Greece is being gripped by a catastrophe.
Elena Crespi, Western Europe programme officer for the International Federation for Human Rights (FIDH) says the impact of the austerity measures put in place to try and pull Greece out of its economic crisis have been devastating on its healthcare system.
"Austerity policies have had an impact on human rights across the spectrum. The most evident impact has been on economic and social rights, in particular the right to health and the right to work, which have been eroded," said Crespi.
"Doctors in hospitals in Athens have told me repeatedly that they have had to refuse patients or postpone operations, including major surgeries such as for cancer or heart diseases, because there were no beds or no equipment."
Although unemployment edged down slightly to 25.4% in February from 27.2% last year, it remains the highest level of any developed economy in the world. And in a country where work status is linked with health insurance, sky-high levels of unemployment has led to around 800,000 lacking in state welfare or access to health services.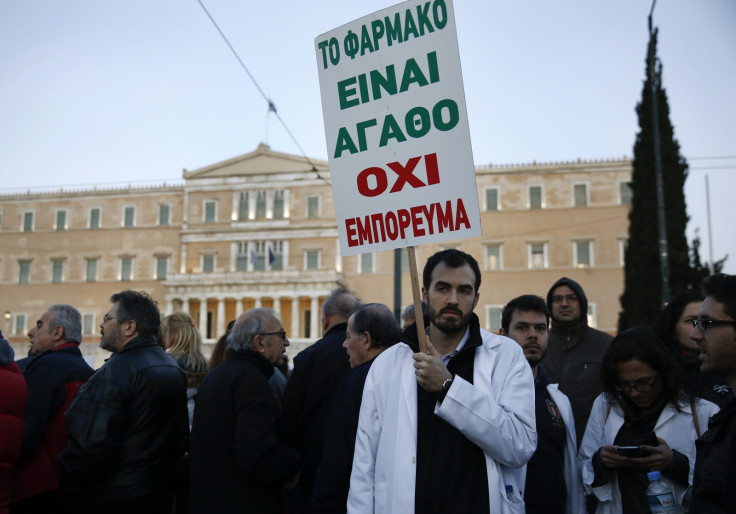 Targets for deficit and debt reduction set by the Troika have been achieved largely through cuts to public expenditure, to healthcare infrastructure, with little consideration for the need to preserve minimum levels. Although a need to reform serious structural deficiencies in the public sector was agreed, human rights organisations have stated there was little accounting for the negative repercussions.
Between 2009 and 2011, Greece's public hospital budget was cut by a quarter, while public spending on pharmaceuticals has been sliced by more than half – so some medicines are simply not available. "Greece has regressed to an era where welfare is called into question," one healthcare professional told the FIDH. "There's no policy on that, they demolished the little there was."
Hospitals are at breaking point with facilities lacking in the most essential supplies, from painkillers to bed sheets and scissors, as years of economic meltdown and subsequent spending cuts have ravaged the system. Private healthcare is no longer an affordable option for many Greeks and hospital admissions increased by 28% to 2.2 million in 2013, from 1.6 million in 2009. Pressure is mounting on dwindling public services.
"We observed the most blatant violations in the area of healthcare, where the situation was much worse than we expected," Crespi says. "As of last December, when we published our report, about one third of the Greek population at the time was without social security and access to public healthcare."
"There have been huge cuts in healthcare facilities to meet the targets set by the Troika, which resulted in cuts to equipment and hospitals closing, so some areas of the country are completely deprived of public health facilities."
The problem is exacerbated by rising poverty across Greece. Around 40% of Greek children live below the poverty line, trapping a generation into a cycle of reduced prospects and poor health. Between 2008 and 2010, infant mortality jumped by 43%. Record unemployment has quadrupled the numbers forced to rely on food banks and soup kitchens. In Perama, a poor port city around 15km from Athens, unemployment has reached 60%. Families simply don't have the money to put food on the table, so malnutrition is a problem.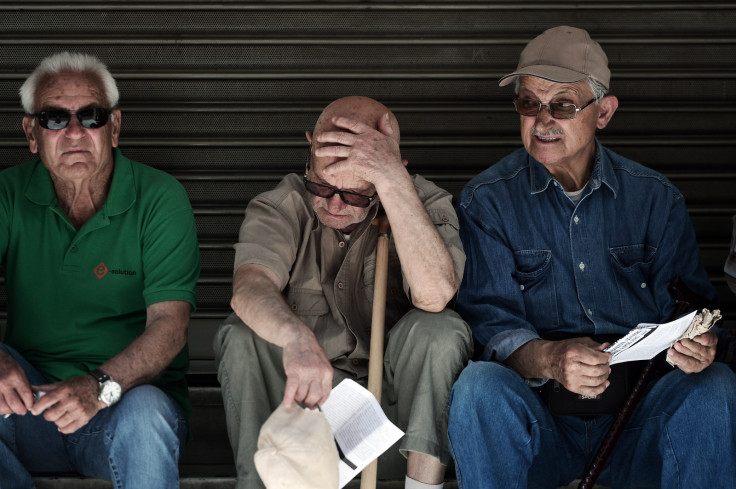 Since 2010, diseases such as tuberculosis have reappeared. A paper in the Lancet noted the re-emergence of locally-transmitted malaria for the first time in four decades, which it partly attributed to reductions in municipality budgets which led to the scaling back of mosquito-spraying.
A report released last year by experts from Oxford and Cambridge Universities with the London School of Hygiene and Tropical Medicine found evidence of soaring HIV infection rates, in part, linked to the growing use of injection drugs combined with slashing of programmes supporting users. And, as documented many times before, increasing drug use is a common sign of societal degradation in a time of crisis.
According to the FIDH, there has been little accounting for any of the negative repercussions of the cuts on Greece's already devastated economy. The Greek Prime Minister Alexis Tsipras said in April that the bailout choices and reforms were "a nuclear bomb at the foundations of the national health service" – and pledged to abolish the compulsory five Euro fee for public hospital treatment – but with no funds, it is difficult to see where significant amends can be made.
"We all know that Greece holds the most responsibility in ensuring the respect of human rights in its own territory, but the policies implemented as part of the economic adjustment programme were not only the result of the choices made by the Greek government," Crespi says.
"They were the result of agreements made by the Troika – the International Monetary Fund, the European Union and the European Central Bank. The targets and conditions they set upon Greece made it impossible to respect human rights. Both Greece and its creditors did not respect human rights."
© Copyright IBTimes 2023. All rights reserved.