Greek Crisis: Finance minister warns euro could unravel if Athens leaves single currency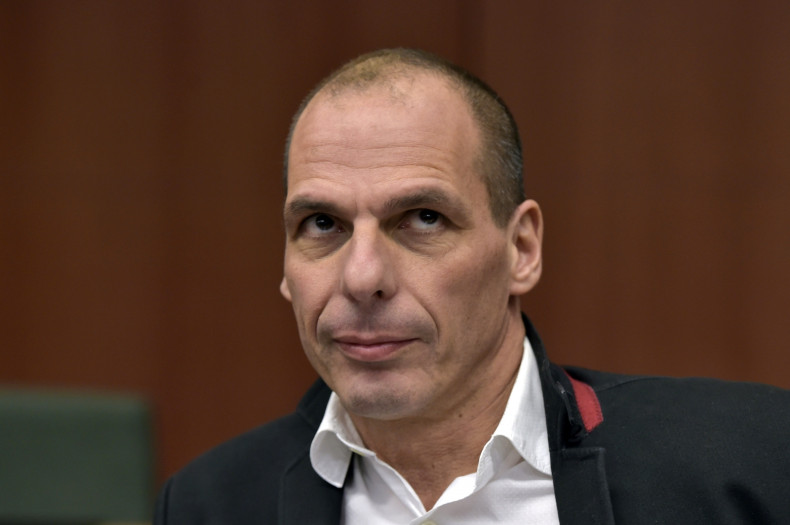 Greece's finance minister has warned that if Greece defaults on its £1.1 bn (€1.6 bn) bill to the International Monetary Fund next month, the collapse of the eurozone could follow.
Greece is supposed to transfer the money in four instalments in June as part of its settlement for the bail-out in 2011. The first instalment is due on 5 Juneh. Greek finance minister Yanis Varoufakis, speaking on the BBC's Andrew Marr Show yesterday, said that if a deal was not made over the debt it might spell the end for the euro project.
"It would be a disaster for everyone involved, it would be a disaster primarily for the Greek social economy, but it would also be the beginning of the end for the common currency in Europe," he said.
"Whatever some analysts are saying about firewalls, these firewalls won't last long once you put and infuse into people's minds, into investors' minds, that the eurozone is not indivisible [sic]."
Varoufakis went on to say that the Greek government would have to decide between paying government employees' salaries and making payments to international creditors. This choice is one "that no minister of finance should ever have to make" he said.
Meanwhile, Greek Interior Minister Nikos Voutsis warned on Greek TV yesterday that a compromise has to be reached over the IMF bill. Voutsis said that the Greek government was determined to contest the lenders' strategy of "asphyxiation". He cautioned: "This money will not be given and is not there to be given."
It is not clear how accurate Voutsis's statement is. In part, it might simply be one move in a game of brinkmanship. There is speculation that Prime Minister Alexis Tsipras gives his ministers free rein in interviews, so that he has more negotiating power during creditor meetings.
Greece's position in the EU remains strained, with the country needing to secure a deal with the EU as well as the IMF in order to receive vital bailout funds amounting to €7.2 bn. The EU and IMF want Greece to implement reforms before handing over more money. Talks in Brussels are to resume tomorrow.
If Greek fails to pay its creditors it could be forced to leave the euro and to re-adopt the drachma – a move that would be unpopular among Greeks.
In the near future, Greek citizens could be banned from withdrawing cash from banks, if the Greek government imposes controls to prevent capital flight. So far, an estimated £21bn has been withdrawn since the election of the Syriza party in December. However, government spokesman Gabriel Sakellaridis today dismissed as baseless and malicious speculation of possible capital controls being imposed this coming weekend if no deal emerges.
"There is absolutely no possibility of capital controls," he said.