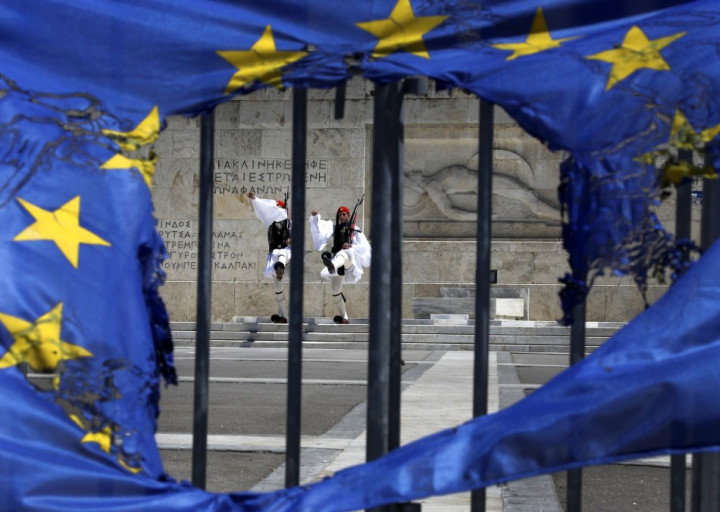 The European Commission revealed that Greece will hit its fiscal targets, set out by the European Union and International Monetary Fund, in order to meet its bailout requirements for 2013 and 2014.
However, the beleaguered economy still needs to make additional savings, in order to meet its bailout requirements for 2015 and 2016.
Eurozone finance ministers are meeting today to approve €7.5bn (£6.3bn, $9.7bn) worth of bailout payments to Greece, which is experiencing the worst recession since World War II.
Greece's finances already received a clean bill of health, from the EU and IMF, in April this year.
The statement from EC gives confidence to the market that the country is back on track and that severe austerity measures are helping the country to cut its deficit.
Following the country's new coalition government, which took power in 2012, Greece adopted fresh austerity measures demanded by its lenders and outperformed its 2012 fiscal goals.
However, despite Greece meeting its fiscal targets for the next two years, the country will undoubtedly experience more pain.
Unemployment hovers around 27% and Greeks' average disposable income dropped by a third.
The economy is also set to contract by almost a quarter between 2008 and 2013.
Austerity measures are set to tighten as Greece still needs to find new savings to meet 2015 and 2016 fiscal targets.
For 2015, Greece is pegged for a primary budget surplus of 3% of GDP in 2015 and 4.5% for the following year.
According to Greek government and EC estimates, this translates to a fiscal gap of nearly €8bn.
Related Articles:
Greece Unemployment Hits Record High of 27% - Elstat
Schuman Declaration to European Union: From Unification to Nationalism Resurgence
Eurozone Unemployment Rate Rises to Record High in March
Poverty, Homelessness and Suicide: Greek Citizens Bludgeoned by Austerity