Desperate refugees fleeing war and violence in Syria and Afghanistan have been arriving on the Greek island of Kos after a perilous sea voyage from Turkey. Packed on to overcrowded rubber dinghies, some have made it on to the island's beaches, while others have had to be rescued by coastguard patrol boats.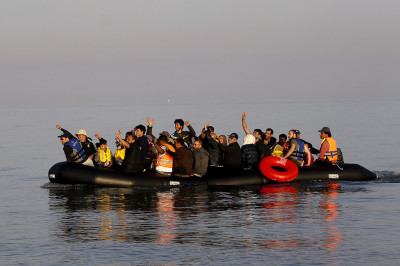 The migrants typically face an agonising wait to find out if they will be granted refugee status.
Some wait weeks for travel documents, staying in a filthy abandoned hotel that has been allocated to the migrants as a temporary shelter.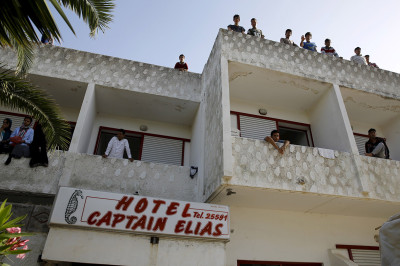 But spare a thought for the real victims of this crisis, according to the Daily Mail: British tourists whose holidays are being ruined. The newspaper reported that Brits on holiday have had to suffer the indignity of being stared at by hungry refugees while they eat in restaurants.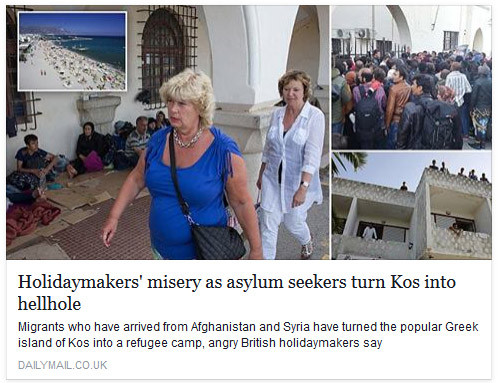 Anne Servante, a nurse from Manchester, told the newspaper: "It's awkward. I'm not going to sit in a restaurant with people watching you."
The Mail didn't report on how residents of Kos feel about their island being overrun by British sunseekers on package holidays.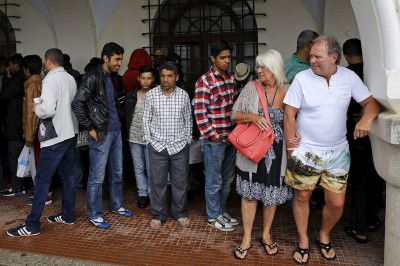 Kos is a tiny island just off the Turkish mainland. Turkey's position as a bridge from Asia to Europe makes it the ideal transit point for migrants from the Middle East and as far afield as Africa and South Asia.
Greece's coastguard says nearly 12,000 immigrants were apprehended entering the country illegally in April – an almost seven-fold increase from the previous year.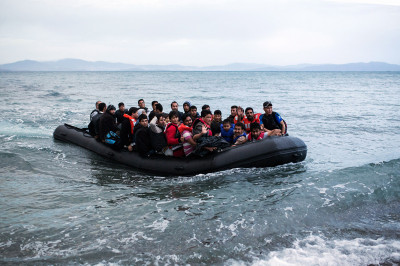 According to government estimates, some 37,500 immigrants and asylum seekers have reached Greece illegally so far this year.
EU countries are struggling to stem the flow of migrants from North Africa and the Middle East and to share the burden more evenly across the continent.
In a bid to help Italy and Greece, which have borne the brunt of migration from Africa, the European Commission has drafted a plan to disperse 40,000 Eritrean and Syrians to other member countries.
That has met resistance from some EU governments. Britain has said it will not participate.