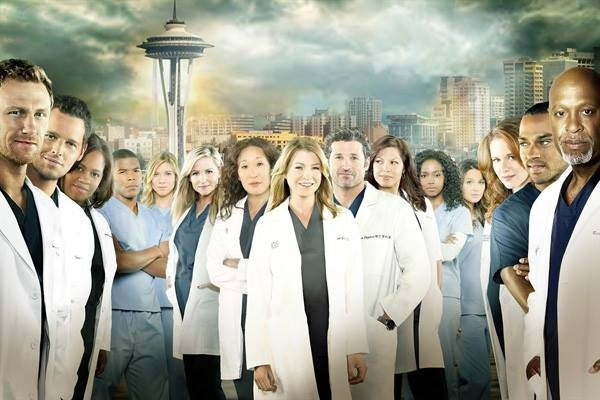 It's party time at the Grey Sloan Memorial. In tonight's episode of Grey's Anatomy Season 10, Cristina (Sandra Oh) is nominated for the coveted Harper Avery Award.
The Official Synopsis of the episode titled, I'm Winning, reads:
"Cristina is nominated for a Harper Avery, and although most of her fellow doctors are ecstatic, she won't let herself get too excited. Bailey [Chandra Wilson] continues to work on a young boy without an immune system. Alex [Justin Chambers] thinks about making a change; Callie [Sara Ramirez] and Derek [Patrick Dempsey] work with a machine that recognizes emotions. Meanwhile, Richard [James Pickens Jr.] gives the residents a pep talk about the exciting projects going on around the hospital."
After last week's episode, it can only be assumed that the change Alex is contemplating is moving into the private sector for the big paycheck and nice perks, reports Wetpaint.
It remains to be seen whether he actually goes through with it and leaves Grey Sloan Memorial.
The previous episode also introduced viewers to Braden - the adorable kid who might be forced to live in isolation because of his lack of immune system.
As the synopsis states, Braden will feature in this week's episode as well, and in the sneak peek, he bursts out of his isolation chamber.
Grey's Anatomy Season 10 Episode 19 titled 'I'm Winning' airs tonight (Thursday, 10 April) at 9 pm ET on ABC.