A grieving mother has defended her decision to keep her lifeless three-year-old daughter's body for 11 days after the three-year-old suddenly died from a brain aneurysm.
Heartbroken Ilse Fieldsend, 42, took her daughter Georgia's corpse back to their home in Surrey, England from hospital because she was not yet ready to say goodbye.
Georgia had collapsed suddenly on a December holiday to Egypt, the result of an undetected brain aneurysm.
Despite being airlifted to King's College Hospital, London, she was pronounced dead on 27 December 2013.
In a candid interview with The Telegraph, Fieldsend said she and husband James, 41, had not thought twice when asked by the hospital mortician if they would like to take Georgia home.
"I know some will think what we did was shocking, but to us it made sense. I was a wreck, and often left her room to cry, but I still savoured every moment I had her next to me," she said.
"I told her about her funeral arrangements and spoke to her as if she were still alive," she added.
The parents signed documents allowing them to take care legally of Georgia's corpse. They had previously been unaware, like many across the UK, that this was possible.
On 1 January 2014 a funeral car was arranged to bring Georgia's body home, where she was placed in her bedroom. Over the next 11 days, Fieldsend could barely sleep and would lie with her daughter, stroking her forehead, telling her how much she loved her.
Fieldsend said she and her husband had previously made the decision to donate Georgia's liver, kidney, heart valves and eyes because "we knew that if something happened to [Georgia's brother] Joshua we would want him to be offered donated organs."
Georgia's body parts would go onto save the lives of four people and the eyesight of two others. But it meant that Georgia was brought home with fake eyeballs and a a discreet scar between her chest and her belly button. She still looked "beautiful", her mother said.
Fortunately, the room was naturally cold due to the English winter and Georgia's body was well preserved. Morticians advise that dead bodies should be kept at freezing temperatures.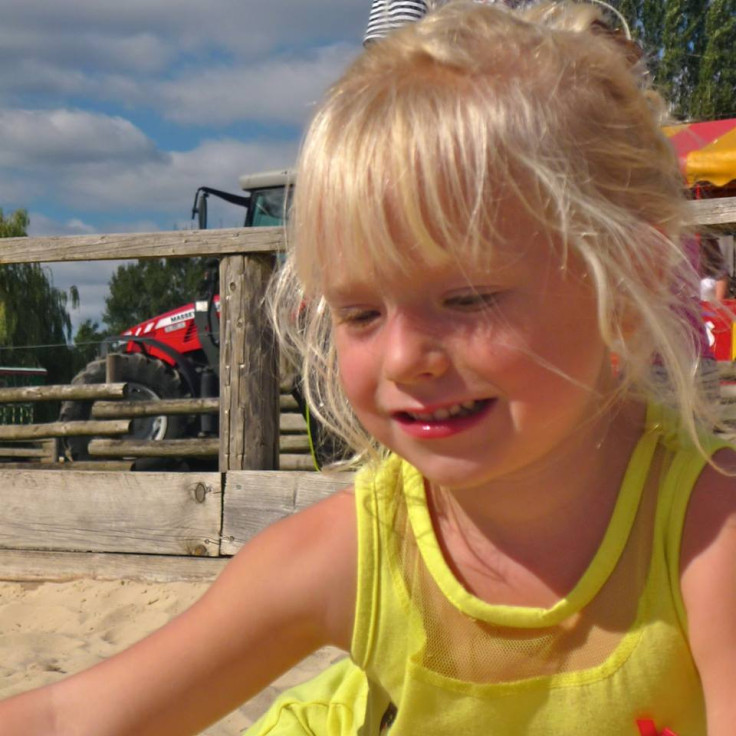 One complication arose when Joshua, then two, began trying to enter Georgia's bedroom. Fieldsend had thought it would be best for him not to see his dead sister but the toddler seemed determined.
"He started banging on her door and I realised it would be more upsetting if he couldn't see her. So after a day we brought him in to read bedtime stories and have morning cuddles, just as we always had done. As far as he was concerned, she was asleep."
After 11 days, the family placed Georgia's corpse in a coffin and placed it into a second funeral car before attending a ceremony to celebrate her life and mourn her death.
Fieldsend is in no doubt that her unusual decision was the right thing for the whole family. She noted that until relatively recently in our history, dead bodies were returned to their families rather than being taken away by medical professionals.
"Taking her home gave us more time. It felt as if we were protecting Georgia until the very end. It was our way of saying goodbye and a beautiful thing to be able to do."
Fieldsend's story bears a similarity to that of Russell Davison, who this week spoke about the decision to sleep next to his wife's corpse after she succumbed to cancer.
The Good Funeral Guide website has advice for family members who wish to keep their loved ones' bodies. It reads: "Some will express amazement that you want to do it all yourself, some may try to dissuade you, some will disapprove and some will try to stand in your way.
"If anyone tries to tell you it's against the law, put them right. It's not. Tell them you are the funeral director."