Two detectives were nearly killed when a handcuffed paedophile attacked them as they sped along a motorway at 70mph. The officer at the wheel nearly lost control of the vehicle while the other had a chunk bitten out of his arm.
Christopher Hartley, 44, had been arrested at his home in Huddersfield, West Yorkshire, on 7 September last year in relation to child pornography offences.
Without warning and despite being handcuffed he managed to release his seat belt and attack the two arresting officers as they travelled along the M62 towards a police station.
Leeds Crown Court heard that Hartley lunged towards DC Victoria Shelton, who was driving, and hit her over the head with his handcuffs, pushing her towards the car's window.
"He grabbed her head and forced it to the side of the car then hit her. She was struggling to see to drive the car," Prosecutor Duncan Ritchie told the court, according to the Yorkshire Post.
"The defendant punched her and attempted to put his hand over her eyes. He tried to put his fingers into her eyes and gouge her," he added.
Shelton struggled to control the vehicle as Hartley, who moments before had been acting calmly and politely, attacked her. Despite his efforts, the officer managed to guide the vehicle onto the motorway hard shoulder and bring it to a standstill.
Hartley then turned towards DC Con MacFarlane, who was sitting adjacent to him on the back seats.
"The defendant was still screaming and growling and gnawed on his arm," Ritchie said. The court heard that Hartley then spat a piece of MacFarlane's flesh at Shelton.
"The thought of how easily our lives could have ended that day is frightening," MacFarlane said.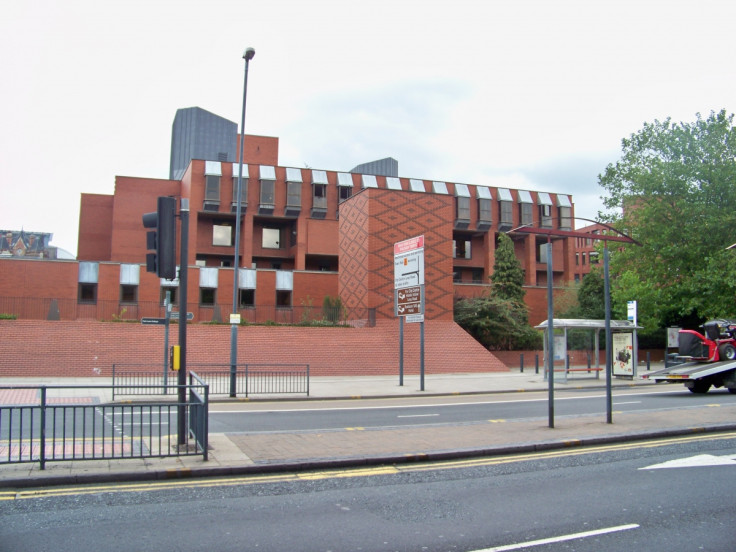 Hartley pleaded guilty to two counts of attempting to inflict grievous bodily harm with intent and eight offences relating to possessing indecent images of children. He was jailed for 14 years yesterday (10 May).
West Yorkshire Police said in a statement that both officers are still receiving medical treatment and one has been left with permanent damage.
Shelton told the court: "I no longer sleep. I can only see the evil face that tried to kill me... coming towards me like a caged animal.
"It was the worst day of my life and I thought it would be the last day of my life. I have been a police officer for 20 years and I did not know how hard it was to be a victim of crime.
"I begged for my life that awful day and Hartley ignored me. In my head I said goodbye to my three beautiful daughters."