Grime artists are being targeted by a police policy in the music industry, says the UK government's culture minister Matt Hancock. Pressure is now mounting for Mayor of London Sadiq Khan to answer Hancock's concerns with regards to Form 696.
The controversial risk assessment document asks venues and promoters to divulge names and phone numbers of artists and DJs and style of music, description and target audience – leading to allegations of racial profiling by its critics.
In a letter written to Khan, Hancock said: "I am concerned the form is not only potentially stifling young artists and reducing the diversity of London's world renowned musical offering, but is also having a negative impact on London's night-time economy by pushing organisers and promoters of urban music events to take them outside London.
"Genres of urban music like grime have the same significance for today's young people as punk did in the 1970s, empowering them, creating a new generation of musical heroes and growing to become a worldwide phenomenon."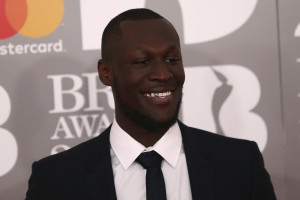 Grime music rose to prominence in the early noughties but is currently enjoying a resurgence with the likes of Boy Better Know's Skepta enjoying commercial success. MC Stormzy made history in February with the release of his debut album Gang Signs & Prayer, which became the first grime record to top the UK charts.
The Metropolitan police have denied using Form 696 to racially target groups. A Scotland Yard spokesperson said: "The form does not target any particular group nor does it ask for the genre of music, event type, age range or demographic of the customers who attend. We have good working relationships with promoters and venues alike and are confident the majority understand the need for Form 696."
Grime artist P Money claims he was once removed from concert line-ups based on the information given on the forms. The MC told the BBC's Victoria Derbyshire: "It's been happening for so many years that now we kind of know, it's just our scene. They [police] target grime a lot, they just blame a lot of things on grime. We know they're just trying to shut down grime, because if it was anything else they wouldn't have this issue."
City Hall also defended their use of the form, stating: "Our priority is to keep Londoners safe and support a vibrant night-time economy, and this means ensuring that all performances have the most appropriate security and safety plans in place. We have supported a number of events that bring together the Met, music venues, and promoters to try to improve the understanding of when and how Risk Assessment Form 696 should be used."
Two questions asking for the ethnicity and genre of music were removed from the form in 2009.
Hancock has previously praised the popularity of grime music, stating that the genre "represents modern Britain".
Watch grime star JME's documentary on Form 696: