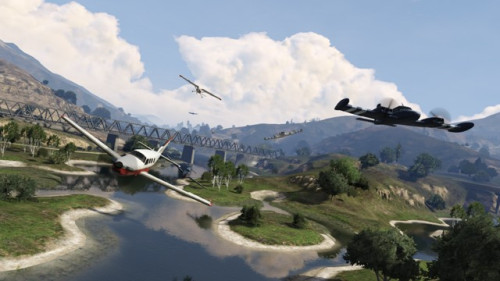 Rockstar have tripled the size of crews in Grand Theft Auto Online.
Social Club Crews used to be capped at 300 but now up to 1000 people can join a single clan of players on the multiplayer component of Grand Theft Auto V.
The move coincides with the recent addition of a Crew vs Crew playlist, allowing social club tribes to fight it out in one of GTA Online's numerous competitive modes. It is currently in the Beta stage of testing.
Rockstar are clearly calibrating GTA Online for the competitive multiplayer crowd, and may well be targeting an e-sports crowd that have made games like Call of Duty and DOTA 2 so successful.
Rockstar also announced that this Friday 7 February, at 6pm GMT, they will be live-streaming Crew vs Crew battles on their official Twitch and YouTube channels.
Details of the first match-ups will be released later this week.