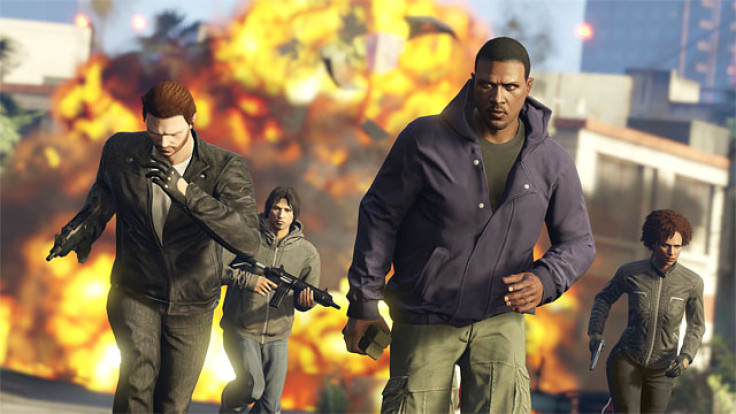 Update: The PS3 update is now live.
Original story: The long-awaited Heists update for GTA Online is now live on PS4, Xbox One, and Xbox 360. There is no confirmation of the PS3 update rolling out as yet, but we don't suppose Rockstar will leave it hanging for too long.
The update comes 539 days on from the initial release of Rockstar's latest Grand Theft Auto - or one year, five months and 21 days - heists have finally arrived in GTA Online. Multiplayer heists had been promised since before the game's September 2013 release (and November 2014 release on new gen consoles), and it was a core element to the GTA 5 single player story. Now fans will be able to put together and complete daring heists online with their friends and players around the world.
On PS4 the free update is 4.75GB and 4.8GB on Xbox One, and is rolling out gradually across PAL territories as we speak - meaning some players may have to wait a bit before downloading. Xbox 360 and PS3 versions of the game are receiving a 1.5GB update.
Rockstar officially revealed Heist mode earlier this year, promising it would be live for existing versions of the game before the repeatedly delayed PC version of the crime epic. The PC version will launch on 14 April after previously being set for 27 January and 24 March.
Over the last couple of days Rockstar have been detailing how Heists will work in the multiplayer portion of GTA 5. Here's their description: