The Guardian Media Group is believed to be considering opening its own hotel.
A market research email quoted on the blog Harry's Place is soliciting readers' feedback on the "new hotel concept".
It is described as "much more than simply a place to stay", offering a diverse range of activities including "workshops, debates and classes featuring guest speakers, writers, artists, chefs and political commentators".
Guardian News and Media said: "We are currently researching and exploring a range of options relating to our successful adult-educational course - Masterclasses - and our travel offerings."
Could this be a new avenue for newspaper companies to recoup dwindling profits? What if other newspapers followed suit? International Business Times UK imagines some other newspaper hotels.

Eco hotel and debate centre with complementary hemp slippers. Each room (or contemplation zone) is adorned with a hammock and bicycle. Staff are extremely relaxed but surprisingly verbose. Plagued by technical difficulties.

A classic and imposing Edwardian edifice famous for retaining its traditional style and manner. Staff are formal and somewhat po-faced, so stag parties are not welcome. Breakfast is served between 7am and 7:05am - promptly.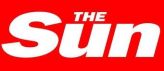 An 18-30s holiday camp famed for its party atmosphere and feared for its surprisingly strong grip on the local council. Able to serve alcohol well past closing time. Management recently announced plans to extend disco opening hours to Sundays, which will require additional security staff.

Whitewashed English B&B adorned with flags and enormous bulldog door knockers. The only food served is afternoon tea, while in-room entertainment is comprised of a copy of Gideon's Bible and the History channel. A quick look under the beds reveals hundreds of celebrity magazines and 1970s pornography.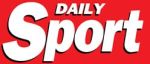 Youth hostel operating a permanent three-for-one policy on alcohol. Breakfast was recently replaced by a techno foam party. Famous for its head barmaid's exaggerated tales, which guests are advised to "take with a pinch of salt".

Popular affordable hotel famed for its exclusive attractions. Closed down after staff were found to have put covert surveillance equipment in the rooms to capture holidaymakers' kinky romps.

Advertises itself as the best hotel in the world, although the sign itself is quite frayed and tattered. Annually frequented by the same ageing holidaymakers, all of whom know each other and do not take kindly to newcomers. Only serves bangers and mash or steak and kidney pie.