In her first major speaking appearance since losing the 2016 US election, Hillary Clinton opened up about her failed bid to the White House, reflecting that a Kremlin-led misinformation campaign, an unfortunately-timed letter from the FBI and WikiLeaks were all partially to blame.
"I think it is fair to say that the outside intervention – the combination of the Comey letter on 28 October and WikiLeaks, which played a much bigger role than I think many people understand yet, had the determinative effect," Clinton said, at a New York conference this week (4 April).
"It was really the weaponisation of information, something that Putin has used inside Russia, outside Russia to great effect that I didn't fully understand how impactful that was," she said. "It created doubts in people. Then the Comey letter [...] raised serious questions in a lot of people."
Last year, Clinton and the US Democratic Party were hit by a series of leaks and disclosures. WikiLeaks, in one case, published nearly 20,000 emails from the Democratic National Committee (DNC) and later released tens of thousands of emails from the personal inbox of John Podesta, a campaign aide.
In a report, released in January, by the US intelligence community – the FBI, NSA and CIA – it was concluded that Russian president Vladimir Putin "ordered an influence campaign" to "undermine public faith in the US democratic process [and] denigrate secretary Clinton."
"We have got to be really clear, Democrats and Republicans, what was done in that election, what was unprecedented, and [to be] be willing to say 'we can't let that happen again'. I don't want any Republican candidate to be subjected to what I was subjected to," Clinton said.
During the event, the Women in the World conference in New York, the former First Lady said: "I don't want anybody running campaigns to have their communications stolen, which is what it was, it was a theft. It was a more effective theft even than Watergate back in the day.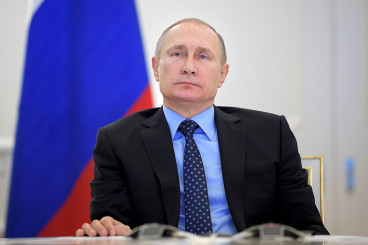 "I want people to say 'we should have tough aggressive campaigning but we aren't going to let somebody sitting in the Kremlin with 1,000 agents, bots and trolls trying to mix up in our election'."
To Clinton, the outcome of the election was unexpected. She said the lack of preparation made by Donald Trump and his team has led to "growing pains" being displayed in public.
One of these is, of course, mounting accusations that officials from his administration had close links to Russia.
"I'm hopeful that the Congress will pull together and realise that because of the success the Kremlin feels it's had they're not going to go away," Clinton said.
"So whatever party you are, whatever business you run, whatever kind of concerns you have, if we don't take action together to hold whoever was involved accountable, they will be back time and time again. I know Putin, I have sat with him. This is somebody who plays the long-game."
She said the Russian leader is "not very fond" of strong women but was reluctant to personally attack her former opponent, Donald Trump. "I don't understand the commitment to hurt so many people that this administration, this White House, seems to be pursuing," she said, on his policies.
And when asked about her life, she said: "As a person, I'm okay. As an American, I'm very worried."