Guccifer 2.0 releases new DCCC docs on Congressman claiming Clinton was always Democratic choice
The latest release on Congressman Ben Ray Lujan details information during his tenure.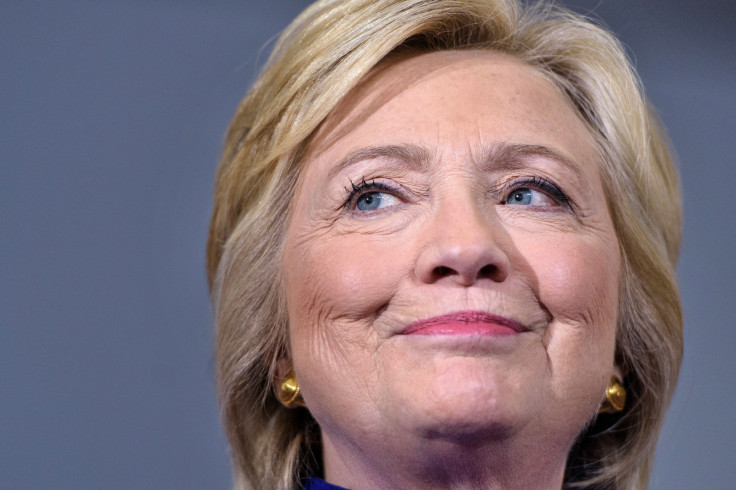 Guccifer 2.0, the notorious and pseudonymous hacker believed to have perpetrated the controversial DNC (Democratic National Committee) hack has released a new cache of documents from the DCCC (Democratic Congressional Campaign Committee). The release contains internal documents detailing information on Democratic Congressman and DCCC chairman Ben Ray Lujan, during his tenure. The cache also includes a memo, which the hacker claims, provides evidence of Hillary Clinton having been the Democratic favourite, even prior to the conclusion of the primaries.
The primary contents of Guccifer 2.0's latest release includes a research report on Congressman Lujan, which detail his earlier political career, financial history, an analysis of his voting record and a list of criticisms aimed at him by Republicans. One of the documents also reveals the somewhat intimate relationship between DCCC and donors.
The hacker attempted to designate the contents of his latest release as a high-profile disclosure of the inner workings of the DCCC. "Here is the DCCC dossier on Rep. Ben Ray Lujan, the DCCC chairman," Guccifer 2.0 wrote. "It seems the DCCC Research Department collected all his speeches and statements, financial data, as well as his weak and strong points on thousands of pages. It will be amazing."
However, according to political campaign expert, Joshua Goodman, who serves as a vice president at Mercury Public Affairs, the process of collating and analysing data on government officials is not uncommon, Voactiv reported. "This is basic due diligence," he said. "And obviously the depth and length of that research goes up as you reach higher and higher echelons of government."
One of the documents released details of a message sent to Congressman Lujan by DCCC's Northeastern Political Director Justin Myers on 5 March, 2015, which briefs him about an upcoming meeting Lujan was scheduled to have with an insurance executive and philanthropist George Norcross. The document shows Meyers characterising Norcross as "amongst the most powerful non-elected opinion makers in both New Jersey and nationally." Meyers also goes on to explain how Norcross controls a "bloc of votes" of legislators in South Jersey using "many tools including independent expenditures, to maintain its influence."
Yet another document from April 2016, detailing individual Congressional races reveals, according to Guccifer 2.0 that "the DCCC was ready to work for Hillary Clinton even before the end of the primaries".
However, the document merely mentions Clinton in comparison to rival Donald Trump's popularity and how his nomination could impact Congresswoman Mia Love's (R-Utah) chances of re-election. The document also mentions Trump as having been "extremely unpopular in Utah" and that public polls indicated that "Hillary Clinton could beat Trump in the very conservative state".
Coincidentally, a mere day before Guccifer 2.0 released the latest DCCC documents, senior ranking Democrats of the House and Senate Intelligence Committees Sen Dianne Feinstein and Rep Adam B Schiff issued a joint statement condemning the cyberattacks mounted against the DNC, publicly blaming the hacks on Russia. The duo directly called on Russian president Vladimir Putin to put a stop to the attacks, the Washington Post reported.
"We believe that orders for the Russian intelligence agencies to conduct such actions could come only from very senior levels of the Russian government," the statement read. "At the least, this effort is intended to sow doubt about the security of our election and may well be intended to influence the outcomes. We call on President Putin to immediately order a halt to this activity."
© Copyright IBTimes 2023. All rights reserved.