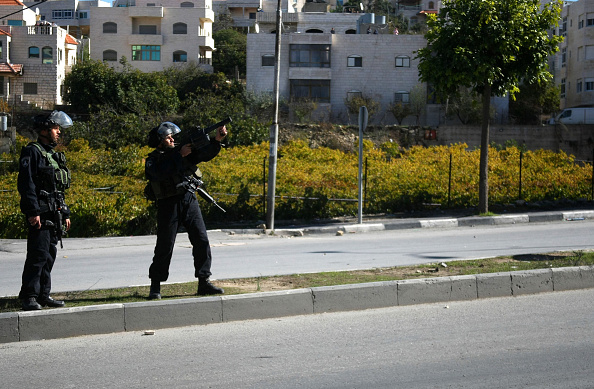 A group of "gun-toting" Israeli settlers are believed to have chased some Palestinian schoolgirls near Bethlehem, according to Palestine News and Info Agency (WAFA).
The settlers allegedly chased the female students while they were on their way home after school in the village of Kisan.
The head of the village council, Hussain Ghazal, said that the schoolgirls managed to find refuge in a nearby residential area.
The episode occurred only a few hours after Israeli settlers set fire to a mosque near the West Bank city of Ramallah.
The torching attack was carried out amid growing tension between Israelis and Palestinians in the occupied territories.
A Palestinian man was killed by Israeli Defense Forces (IDF) during clashes n Hebron, southern West Bank, on Tuesday (11 November).
IDF said it used live fire after rubber bullets and tear gas failed to disperse Palestinians rioting at a refugee camp in West Bank.
The incident occurred one day after three stabbing attacks were carried out against Israeli civilians.
The first attack took place in Tel-Aviv where a Palestinian man stabbed an Israeli soldier. Police said it could be a possible terrorist attack.
The Tel-Aviv stabbing was followed by two other attacks. The second occurred near a settlement in the West Bank, where a 25-year-old woman died after she was stabbed by a man, who also injured two other people.
A few minutes later, a man was arrested in Jerusalem for attempting to stab an Israeli security guard.
Following the attacks, Israel's Prime Minister Benjamin Netanyahu said Israeli Arabs who are against Israel and in favour of the creation of a Palestinian state can move to Palestinian territory or Gaza.