A Turkish military group say that they have seized power in a military coup after gunfire and low flying jets were reported in the Turkish capital of Ankara. Soldiers closed off two key bridges in Istanbul and tanks were seen near the city's Ataturk Airport with rumours emerging that hostages have been taken by the army.
Military aircraft were heard flying low over Ankara this evening (Friday 15 July), with Turkish Prime Minister Binali Yildirim saying that there has been an "illegal attempt" to seize power, but "nothing will interrupt democracy" in the country.
A Turkish military group has declared martial law saying in a statement on NTV television that "armed forces have seized power citing autocratic rule and increased terrorism" and that "the power in the country has been seized in its entirety". Who exactly represents the group remains uncertain but they say that a "peace council" will be put in power.
It is also being reported that all flights from Istanbul's Ataturk airport have been cancelled.
A CNN reporter has suggested that some hostages had been taken at Turkish military headquarters in Ankara with ambulances seen outside. Turkish President Recep Tayyip Erdoğan is believed to be holidaying in the western seaside resort of Bodrum, and is safe.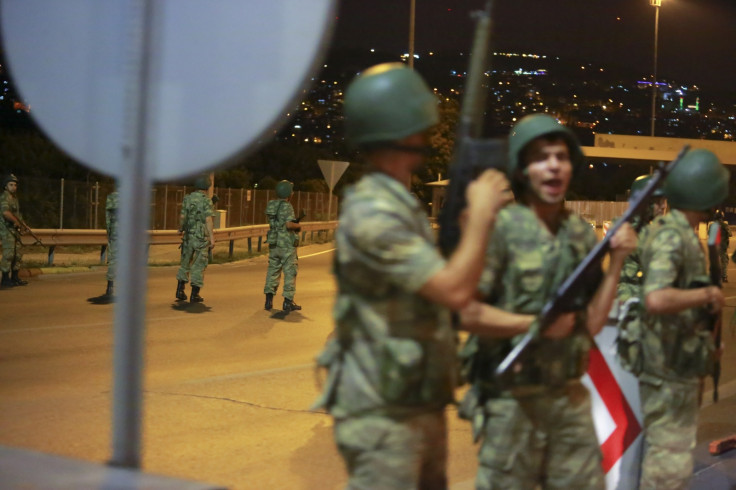 The HQ of Turkish state broadcaster, TRT, in Ankara has been stormed by the military with soldiers inside the building. Traffic was stopped from crossing both the Bosphorus and Fatih Sultan Mehmet bridges in Istanbul, but they have now been reopened.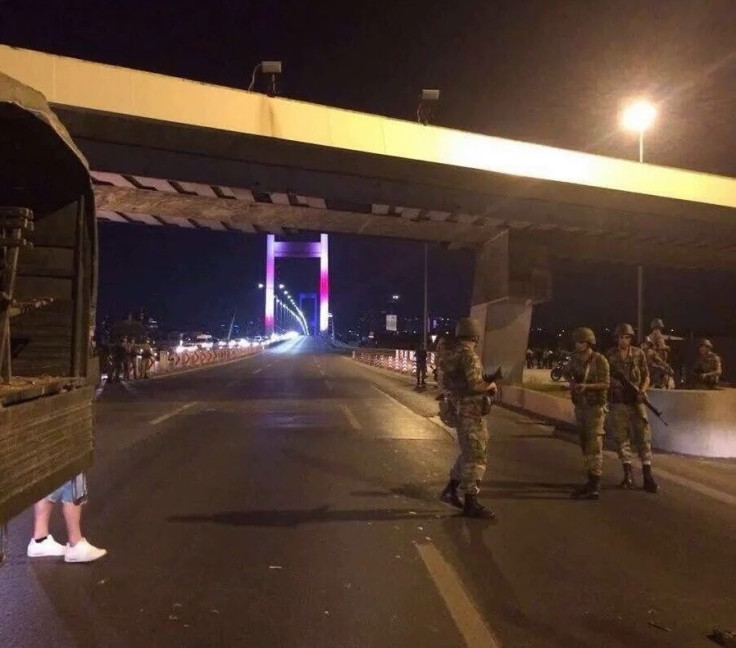 Turkey's PM Yildirim said that military action being taken without chain of command whilst stressing the government stays in charge. According to the Telegraph he announced: "it would be wrong to call it a coup" but that there has been an attempt by "part of the military". He describes it as an "illegal attempt" to seize power.
Turkey would never allow any "initiative that would interrupt democracy", he said, and promised the perpetrators "will pay the highest price".
Amid the confusion Turkey's currency, the lira, plummeted suffering its heaviest fall in two months. As rumours of the coup surfaced the lira dipped as much as 3.8pc to 2.9901 against the dollar as Turkey's military allegedly took control of Ankara, the capital.
As a result of the financial meltdown many Turks are rushing to ATM's to take out cash.