Gunman blasts man in head with gun outside store in front of horrified Christmas shoppers
Merseyside Police have said that a bus driver was also injured in the shooting in a busy shopping area.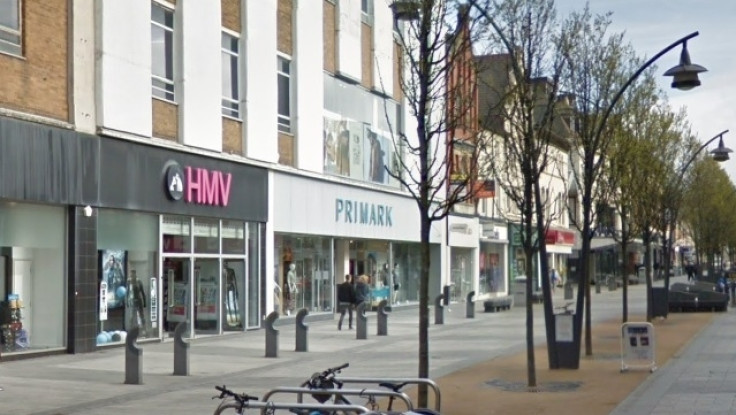 A gunman blasted a man in the head with a shotgun in front of horrified Christmas shoppers in broad daylight outside a Primark store.
At 12.30pm on Thursday (21 December) Merseyside Police were called to Eastbank Street, Southport town centre, after a man, in his 20's was shot.
A witness described hearing a "massive bang" while other shoppers said they saw the injured man lying on the floor.
A suspect reportedly escaped on a bicycle, said witnesses, after putting the gun into his jacket, the Liverpool Echo reported.
Armed police were sent to the scene and Chief Inspector Paul Sutcliffe, of Merseyside Police, made an appeal to any witnesses of the shooting to come forward.
"To fire any weapon in a busy street at this time of the day is incredibly reckless and there will have been numerous people in the area, some of whom may have seen the incident or somebody running off, or have dashcam or CCTV footage to assist," said Sutcliffe.
"We are determined to find the person responsible and bring them to justice and I want to reassure people that there are extensive enquiries ongoing to establish the circumstances."
The shooting left roads cordoned off in the area as forensics teams assessed the scene from Kings Street to Lord Street.
An unnamed employee at Harpers Chip Shop said according to the Mirror Online: "There has been a shooting. I am not sure where it is exactly but I heard a massive bang."
They added: "Then I saw someone running down the street, I have never seen someone run so quickly. It is horrendous. We are having to close now."
The victim suffered a non- life-threatening head injury while a bus driver also suffered a minor injury in the shooting on the road that was busy with Christmas shoppers. Both of the injured people were taken to hospital for treatment.
Anyone with information is asked to contact officers on the gun crime hotline on 0800 230 0600 or Crimestoppers anonymously on 0800 555 111.