A pensioner who supplied guns and homemade bullets used in more than 100 crimes, including murder, has been jailed for 30 years.
Paul Edmunds, 66, is said to have sold so many weapons and self-made ammunition to gangs across the UK he was singlehandedly linked to a rise in gun crime.
As well as painstakingly handcrafting his own bullets at his Gloucester village home, the "firearms fanatic" was also found to have imported guns from the US.
He created bullets to be used for vintage guns like Smith & Wesson revolvers and antique, obsolete-calibre revolvers – including St Etienne. 9.4mm Dutch and .44 Russian military revolvers dating back to the 1870s – which he brought into the country legally as collector's items.
Edmunds also imported illegal guns from the US, having falsely signed customs paperwork claiming they were antiques.
Edmunds was found guilty of transferring prohibited firearms and ammunition and two counts of perverting the course of justice in relation to doctoring his firearms register following a trial at Birmingham Crown Court.
He was brought to justice following an investigation by West Midlands Polcie, who say a total of 17 guns imported by Edmunds from the US and more than 1,000 rounds of his homemade bullets have been recovered, including from murder scenes in Birmingham and London.
When Edmunds was arrested in July 2015, more than 100,000 rounds of ammunition were recovered from inside his Hardwicke home.
He was convicted alongside his accomplice Dr Mohinder Surdhar , who helped his sell the guns and ammunition to criminal gangs.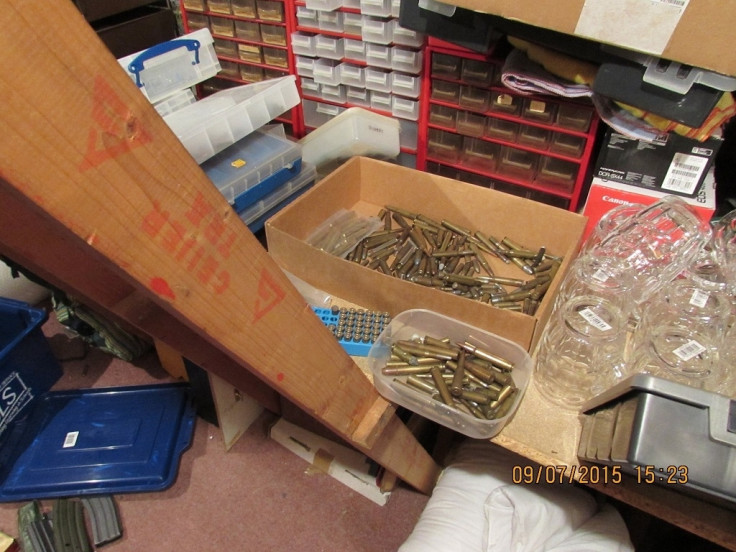 Following their convictions, Detective Constable Phil Rodgers from West Midlands Police Regional Crime Unit, who led the investigation, said: "They were like the Breaking Bad of the gun world – on the face of it both decent men but using their skills and expertise to provide deadly firearms.
"But this was no TV drama – these were real weapons; real bullets; real victims. Their actions have had a devastating impact on communities by fuelling violent crime, leading to fear and bloodshed.
"Edmunds has an encyclopaedic knowledge of firearms. It's not an easy task making obsolete calibre bullets to fit antique guns; it would have taken several days to make a box of 50. Surdar also had an armoury at his home and we believe Edmunds was teaching him the art of bullet making.
"Our investigation has undoubtedly prevented many more firearms and countless rounds of ammunition getting into criminal hands...and in all likelihood saved lives."
He added: "It's hard to overstate the significance of these convictions: we have cut off a major firearms supply chain and one that's been used by dangerous men to commit serious offences."