Repeated sounds of gunshots were reportedly heard in Kinshasa, the capital city of the Democratic Republic of Congo, early on Tuesday (20 December) as protesters took to the streets demanding President Joseph Kabila's removal from the office as his mandate expired at midnight.
Kabila's second term officially expired at midnight on Monday. He has served as the president for 15 years and is constitutionally barred from seeking a third term.
According to reports, protests first erupted in several neighbourhoods of Kinshasa late on Monday and the police had to interfere and fire tear gas to disperse the crowd.
Hundreds of anti-Kabila demonstrators in Kalamu, Matete and Lingwala districts, and at Kinshasa University, blew whistles to signal the president that it was time to leave office, witnesses told Reuters. Students from the university also reportedly burned tires, and some protesters also set off fireworks and cheered waving red cards saying "Bye, bye Kabila."
Opposition leader Etienne Tshisekedi urged the Congolese people to calmly resist Kabila overstaying in power.
"I launch a solemn appeal to the Congolese people to not recognise the...illegal and illegitimate authority of Joseph Kabila and to peacefully resist (his) coup d'etat," Reuters quoted Tshisekedi as saying.
Authorities are said to have blocked most social media and outlawed protests in the capital Kinshasa.
Kabila faces severe criticism from his opponents of clinging to power. The country did not go to polls as scheduled in November 2016 to elect Kabila's successor and it is now not expected to happen until April 2018.
The country's top court has ruled that Kabila should stay on till the elections are held but the move has received more criticism from the opposition who claim it to be a violation of the constitution. Although Kabila gained the support of some opposition leaders, the main opposition coalition refused to accept the deal and is unlikely to be appeased.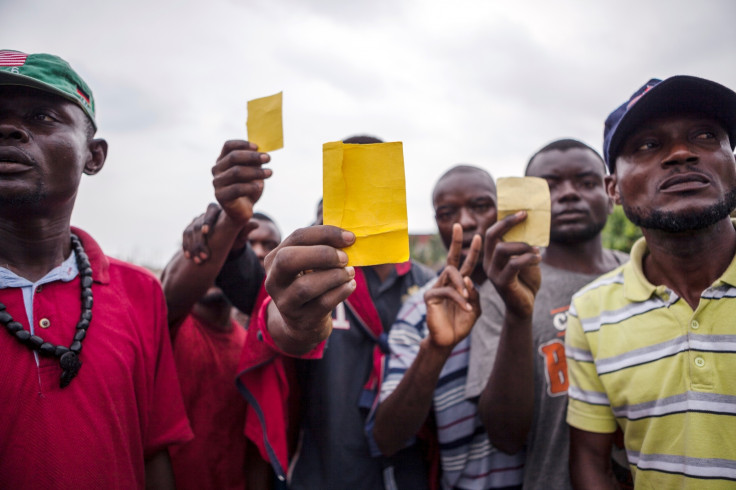 "I don't see [Kabila] caving in to pressure," said Kikaya Bin Karubi, Kabila's diplomatic adviser, earlier Monday.
But Kabila "will not do anything that is unconstitutional," another top adviser of the president told IBTimes UK.
"We will do the best we can to ensure stability and peace because we are the government. We can't let people get on the streets and start destabilising the country," Michael Sakombi, Special Deputy Commissioner for the Economy, Finance and Development added.