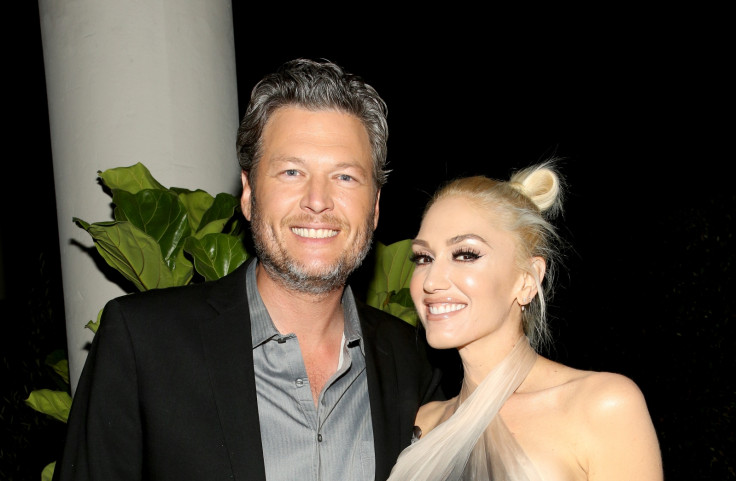 The Voice coaches Gwen Stefani and Blake Shelton have been setting some serious couple goals with their adorable display of romance and frequent social media gushing. And while the singers seem to be enjoying their time together, fans can't help but wonder if wedding bells are ringing for them in the near future.
According to Hollywood Life, 47-year-old Stefani is looking forward to taking a break from the hit NBC show soon. And when that happens, the songstress hopes that the country-crooner would pop the question to her.
"Gwen wants to work on music and be a mom during her break from The Voice," a source told Hollywood Life, adding, "But one of her main goals is to prepare a wedding."
"She wants to be engaged soon to Blake. And wants to take some of her free time to focus on the wedding," the website quoted the source as saying.
However, before the mother-of-three can prepare for the next step in their relationship, the alleged source adds that Shelton needs to "ask her hand in marriage".
"She just needs Blake to pull the trigger and ask for her hand in marriage so she can start prepping her dream wedding with him," said the source.
Last month, the Hollaback Girl singer had shared a romantic snap with her boyfriend on Instagram that saw fans responding with the sweetest comments and some wedding speculations as well.
"Please get f****g married" and "When are you guys getting married?", were the typical requests in the comments section. "They GON married, just a matter of time at this point honestly," shared one user, while another added, "GET MARRIED IMMEDIATELY".
While fans have been wishing for the couple to walk down the aisle, Stefani and Shelton seem to be in no hurry to take the plunge. "They aren't rushing into any of that. So a real honeymoon isn't on the horizon anytime soon. They are happy with their current status of being boyfriend and girlfriend," a previous report revealed.
The couple met on the set of the NBC reality show, where they both serve as judges.