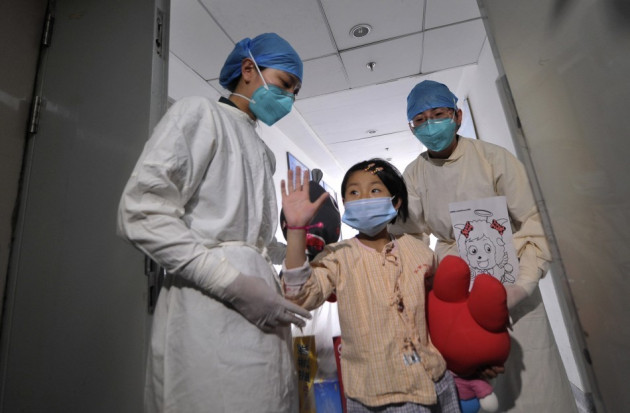 The death toll from the H7N9 virus in China has risen to 20, with authorities confirming there have been more than 100 cases of this strain of bird flu.
Health authorities in Beijing confirmed that six more people had been infected with H7N9, taking the total number of cases to 102.
The National Health and Family Planning Commission said five of the new cases were in the province of Zhejiang. The sixth was in neighbouring Jiangsu.
A dozen people have been discharged from hospitals including a seven-year-old girl in Beijing. Seventy victims were still being treated in hospitals across the country.
In Shanghai, 33 people have been infected and 11 of these have died from the disease. Twenty-four cases were from Zhejiang province. There has been one case in Beijing and three in Henan province.
The commission said there was still no proof that the virus could be transmitted between humans.
Initially, experts believed people had contracted the virus directly from birds. However, after testing tens of thousands of birds, only a handful were found to carry the H7N9 virus.
The World Health Organisation also said many of the people infected had not had contact with birds. It is still regarded as a type of avian influenza.
WHO said 15 health experts were working to find out more about the H7N9 bird flu.
Michael O'Leary, head of the WHO office in China, said they were trying to establish how the virus infected humans. "The evidence suggests still that poultry is a vehicle for transmission but epidemiologists haven't yet been able to establish a clear and strong link."
The State Forestry Administration said wild bird sales have been suspended to prevent the virus from spreading.
WHO said that until the source of infection has been identified, it expects more people to contract the disease, but said it does not recommend any travel or trade restrictions.