The devastation caused by Hurricane Matthew in Haiti could take the country 18 months to recover from, a charity has said.
As the death toll in the Caribbean country rose to more than 800, Christian Aid said Haiti was in a 'critical' condition, the likes of which had not been seen there since the 2010 earthquake.
Prospery Raymond from Christian Aid told Sky News: "The south part of Haiti is really affected by Hurricane Matthew.
"The population are really in need of water, shelter, materials and in the coming days there will be a resurgence of cholera. Compared to the earthquake this emergency is very, very critical."
One city in the south of Haiti has experienced almost complete destruction following the storm, while infrastructure across much of the country has been badly damaged and crops destroyed.
Sanitation in the country was crippled by the 2012 earthquake, which left 100,00 dead, with fears waterborne diseases may once again pose problems in the coming months.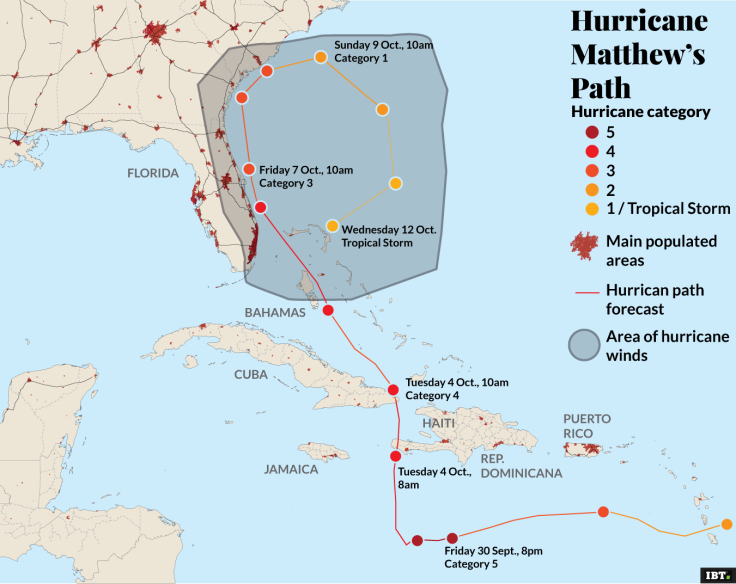 Appeals have already been set up by charities including the Red Cross and Unicef, while nations including the UK have pledged funding in the wake of the hurricane – with £5 million confirmed by Britain in the initial response, and the US sending over emergency supplies via helicopter and boat.
The USS Mesa Verde, which is expected to reach Haiti shortly, is carrying medical supplies, fresh water and a team of surgeons and two operating theatres.
The US southeast coast remains on hurricane watch as the twister moves up from Florida, with flooding from the now-category three storm seen in South Carolina and threatening to move up to North Carolina.