Thousands of people on the US southeast coast have been urged to evacuate their homes in order to escape the devastation of deadly Hurricane Matthew.
The storm is set to make landfall in the US from Thursday (6 October) to Sunday, and many coastal communities in Florida, North Carolina, South Carolina and Georgia have been ordered to leave their homes.
In Florida, mandatory evacuations are set to take place in Brevard County, with other areas under a voluntary evacuation order – but authorities have told residents they must take the hurricane threat seriously.
US president Barack Obama said in a press conference reported by CNN: "We anticipate not only is there a chance the core of the storm strikes Florida and some of the states further north, but even if you don't get the full force of the hurricane we are still going to be seeing tropical force winds and the potential for storm surge and that could have a devastating effect.
He added: "If you get an evacuation order just remember that you can always rebuild, you can always repair property but you cannot restore a life that is lost and we want to make sure we minimise any possible loss of life or risk to people in these areas."
At least eight people have been reported dead as a result of the hurricane's path through Haiti, where the charity Unicef has warned that more than four million children could be exposed to hurricane damage, with fears waterborne diseases will spread.
While the hurricane was rated a category five when it made landfall in Haiti, it is expected to be a category three storm when it reaches the US, and is expected to move across the Bahamas before hitting Florida's coast on Thursday evening (5 October).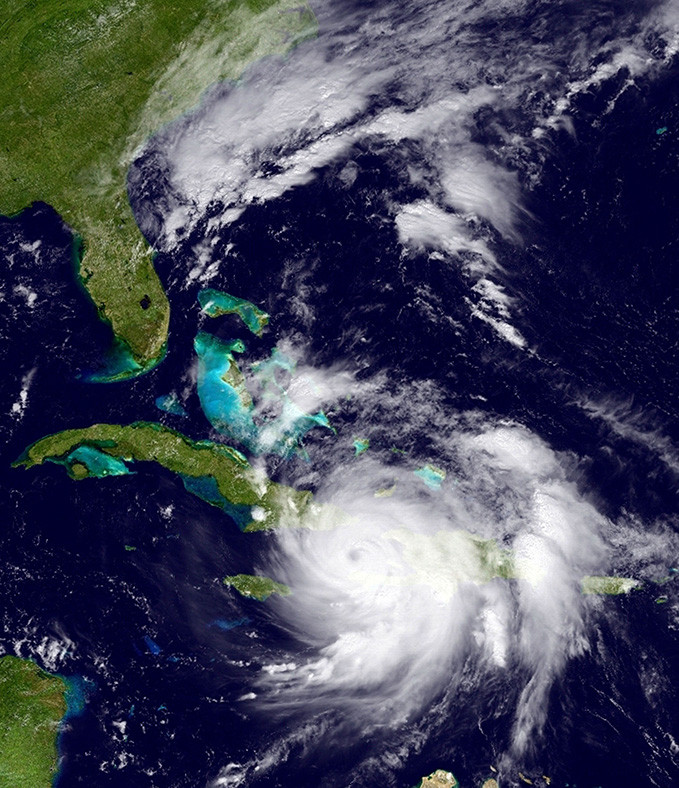 The impact the storm will have on US southeast coast residents will depend on how close the centre of the hurricane comes to land with hurricane-force winds probable even if the centre of the storm is out to sea, The Weather Channel reported.
Across the southeast coast, residents are stocking up on supplies, with queues reported on petrol pumps and at food and hardware stores as people attempt to stockpile water, torches and other emergency supplies.