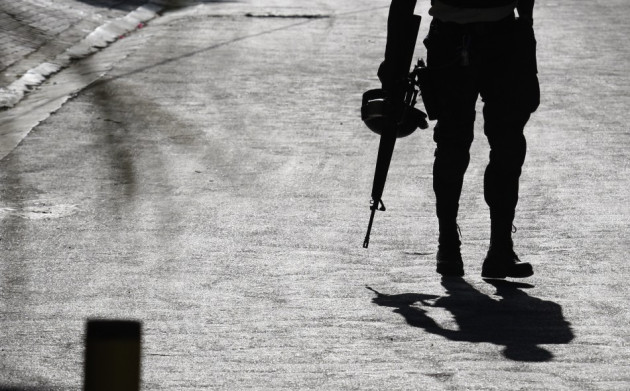 Seven Haitian police officers have been found guilty for their part in a prison massacre in which at least 10 inmates were killed in the aftermath of the 2010 earthquake.
The offices were found guilty of offences including murder and attempted murder after firing on inmates during a riot in the city of Les Cayes. A further six were cleared.
One police inspector was given seven years' hard labour. The other six officers were jailed for between two and 13 years.
One of those convicted, Olritch Beaubrun, the city's riot police chief who fled before the trial, was given 13 years hard labour in absentia. A further 21 officers fled before the trail and will also be tried in absentia.
The prosecution, two years after the riot took place, was hailed as a landmark case in a country where public officials accused of abuse are rarely held to account and the judicial system barely functions.
"The decision of the judge is his expression of the truth," Judge Vaval said. "There are other versions that exist but this is mine. And that is the law."
Before the verdict, Vaval claimed to have received death-threats throughout the three month trial.
Defence lawyers argued that the police were attempting to break up the riot, 19 January, 2010, under difficult circumstances and argued that the killings were committed by a prisoner before he escaped.
The New York Times reported that the officers moved the bodies before investigators turned up and hastily buried the corpses in umarked graves.
The officers were charged will killing 20 detainees, but the precise number of deaths and injuries is not known.