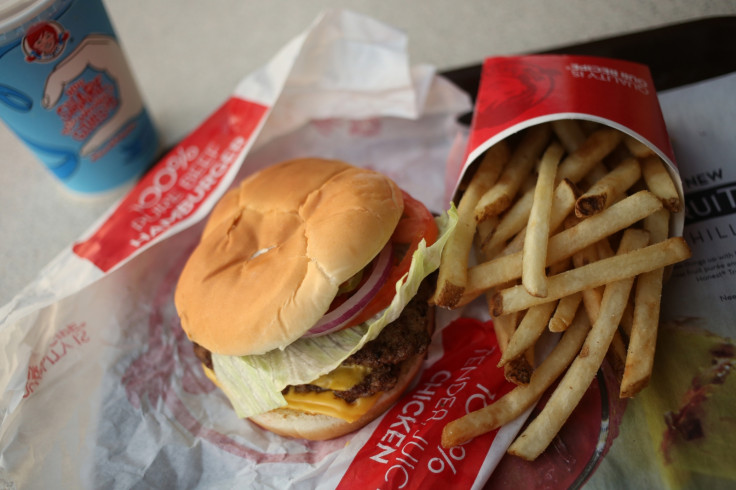 A Chicago man was sentenced to 72 years and eight months in a federal penitentiary after a half-eaten cheeseburger came back to bite him. Dominick Johnson, 34, was handed the lengthy sentence for committing a series of bank robberies in western Michigan during the past two years.
Johnson carried out the heists with his half-brother, Nathan Benson, 24, according to the US Department of Justice (DoJ). Prosecutors said Johnson was the mastermind behind three successful bank robberies between May 2014 and January 2015 and also acted as the getaway driver.
In January 2015, Johnson was behind the wheels as Benson committed a robbery at gunpoint at the Old National Bank in Oshtemo Township. Benson managed to escape with about $8,000 (£6,100) when a pack of dye burst in the bag, soaking the cash in red dye.
Benson dumped the sack full of money as he jumped into Johnson's car, which sped off, according to Western Michigan Assistant US Attorney Hagen Frank. But as the car rushed around the corner, it got stuck in a ditch.
As the pair tried desperately to get the vehicle back on the road, Johnson made the fateful error of tossing his half-eaten Wendy's cheeseburger on the floor. While they were able to get away, a local witness told law enforcement he saw the pair of thieves talking outside Johnson's car close to the ditch.
Investigators combed the area and stumbled upon the juicy piece of evidence. The burger was tested for DNA which was linked to Johnson and the robber was arrested in February 2015.
"The burger was a key piece of evidence in the case. It proved he was outside the bank and outside the car," Frank told the New York Post. But Johnson received a fresh blow after Benson testified against his half-brother during his trial in return for a reduced sentence of 14 years.
During the various heists, Benson wore a ski mask to conceal his identity and pointed a loaded weapon at bank staff. On two occasions, he forced employees into the bank vault.