Valve Software, the makers of the hugely popular Half-Life video game series, are being sued by a German consumer agency. The Federation of Germany Consumer Organisations (VZVB) has challenged the developer's managing of a game's digital rights to prohibit re-selling by registered users.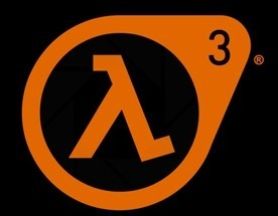 The case revolves around games linked to and played on the Steam platform - a digital rights management and distribution software developed by Valve. VZVB believes Valve has violated European law by employing an overly rigid licence agreement.
"Steam users own the games they purchase and should be able to resell them when they want to, just like owners of traditional card or board games can," Carola Elbrecht, the VZVB's project manager for consumer rights in the digital world explained, adding, "But while those traditional game owners can resell their games whenever they like, Steam users often cannot."
Games registered on Steam are linked to specific user accounts, which can be accessed from different machines. However, a game transferred (sold) to a different account is not usually accessible by the buyer because it lacks a unique key. And Valve prohibits the transfer (or sale) of accounts, meaning that in practice games registered to one account usually stay locked to that user.
VZVB, who have already clashed with the US-based developers and are relying on a European Union ruling, in July, that the re-selling of properly purchased software licences is legal. The ruling included Internet-based sales. The statement, from the European Court of Justice (ECJ), read:
"The exclusive right of distribution of a copy of a computer program covered by such a licence is exhausted on its first sale. This applies to downloaded software as well as that bought on CD or DVD."
Clearly, the ruling does not specifically mention video games but VZVB is confident the decision can help set a precedent in their case as well. It should be noted, though, that the same organisation has sued Valve for similar reasons before and lost.
Responding to the situation, a Valve spokesperson told GameSpot:
"We are aware of the press release about the lawsuit filed by the VZVB, but we have not yet seen the actual complaint...That said, we understand the complaint is somehow regarding the transferability of Steam accounts, despite the fact that this issue has already been ruled upon favourably to Valve in a prior case between Valve and the VZVB by the German Supreme Court. For now, we are continuing to extend the Steam services to gamers in Germany and around the world."