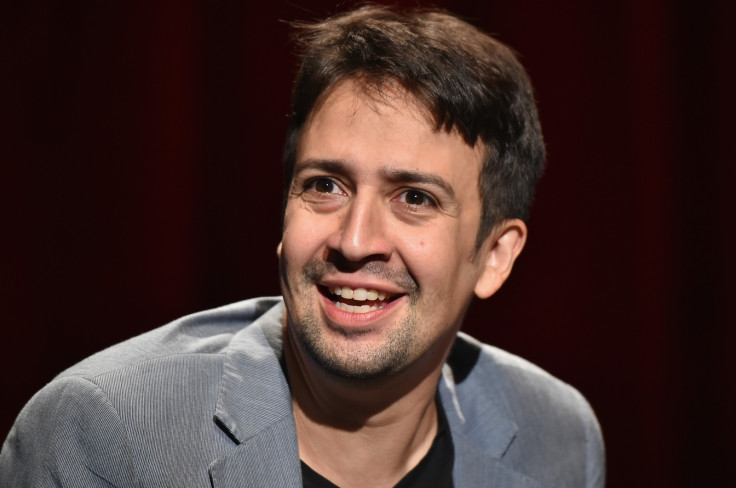 His latest offering, Moana, is due for release in December, but Lin-Manuel Miranda is gearing up to work with Disney once more. While promoting the upcoming animation, the 36-year-old revealed he is working on a secret project alongside Zootropolis co-director Byron Howard.
"That's the fun thing about working with someone and having it go well — you go, 'Okay, what else can we do?'" he recently told Vulture, describing how the team on Moana were keen to continue collaborating. "[Executive producer John] Lasseter took me aside and said, 'I have an idea: Here's Byron, and you guys should start talking.' We literally haven't gotten in the room yet," Miranda continued, "but we're plotting".
This mysterious outing isn't the only Disney title Miranda is lining up for the future. The Broadway star, who became a household name thanks to political hip-hop musical Hamilton, is set to start filming sequel Mary Poppins Returns in London over the coming months. The long-awaited follow-up will seem him appear on the big screen opposite Ben Whishaw, Colin Firth, Meryl Streep and Emily Blunt. Meanwhile, he has also been linked to a live-action version of The Little Mermaid since July, although he's not entirely sure what he'll be doing exactly on the film...
"We're in super-early talks — I literally don't have a title for what my job on The Little Mermaid is yet," he told the same publication. "Right now, it's the guy who wears the 'don't mess it up' hat. If I could sign a contract with that job title on it, that would be great! But that's sort of where we are."
"I'm intimidated," he admitted. "This came out of a conversation with Disney, and basically they were like, 'There's no bigger fan of this movie than you, and no bigger public supporter.'"
For more entertainment news follow A-List on Twitter @Alistinsider