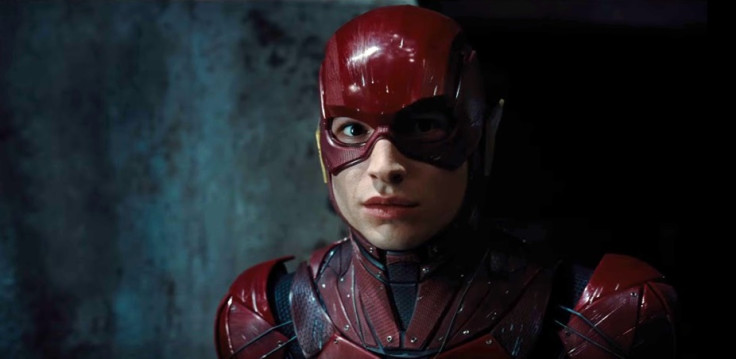 Barry Allen aka The Flash is fast becoming a fan favourite when it comes to DC Comics superheroes on both the small and big screen. Thanks to Grant Gustin's well-received portrayal on The CW television series and Ezra Miller's more recent cameos as the Scarlet Speedster in Batman v Superman: Dawn Of Justice and Suicide Squad, everyone's excited about Warners' upcoming standalone movie about The Flash. None more so than Miller himself it seems...
"I'll tell you that donning the Flash suit is one of the single most thrilling experiences I've ever known," the Fantastic Beasts And Where To Find Them actor told Yahoo! Movies when asked about putting on the red costume for the first time and his experience filming Justice League. "You know it's like a samurai getting in his armour. Every day, I just felt like, so cool. It's the greatest."
And it's not just getting into that super suit that Miller enjoys when bringing the character to life. The 24-year-old also explained how he likes delving into his personality traits too. "I really love playing The Flash. I love Barry Allen," he continued. "I really come to really hold a special place in my heart for this neurotic but altruistic individual. I'm just so excited to explore him and explore that for as long as possible. Even if it just means, this. Honestly, it's an incredible gift to the world, the long history of the Flash. I feel so lucky to be a part of these great stories."
Justice League is out on 17 November 2017. As it stands, The Flash is slated to begin principal photography early next year, ahead of the film's scheduled 16 March 2018 release in the US.
However, the project has had its fair share of bumps in the road lately that may well push back the date it reaches cinemas. Earlier this month, director Rick Famuyiwa dropped out of the movie citing "creative differences" with the studio, making him the second helmer to step down from the film in a matter of months. Here's hoping Warners can line up another filmmaker to take his place pretty speedily.
For more entertainment news follow A-List on Twitter @Alistinsider