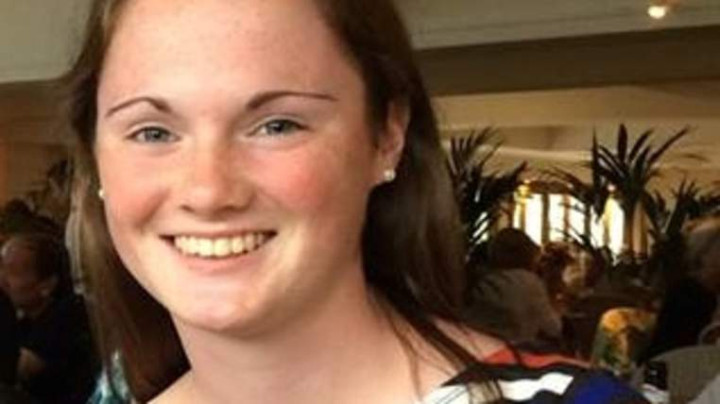 Police searching for missing student Hannah Graham have found a body.
The British University of Virginia student who was born in the UK but has lived in the US since she was five, went missing more than a month ago on 13 September.
Officer's uncovered human remains near an abandoned property on a rural road in Albermarle County, just south of Charlottesville, where Hannah, 18, went missing.
While police have not confirmed that the body is that of the teenager, officers have reportedly called off all other search efforts for Hannah.
In a press conference, Chief Timothy Longo, Charlottesville police told reporters forensic tests would be conducted to establish if the remains are those of the 18-year-old.
"Sometime before noon today a search team from the Chesterfield County Sheriff's department discovered what appears to be human remains," he said.
"Forensic tests need to be conducted to determine the identity of these remains. But we wanted to be quick in informing the Graham family. This investigation is complicated, it's a complex criminal investigation, it is unlikely that we will have any more information in the near future."
Describing the 'unprecedented' search effort, he said: "It was 35 days ago since University of Virginia student Hannah Graham disappeared from our downtown pedestrian mall. Thousands of hours have been spent by hundreds of law enforcement and civilian volunteers in an effort to find Hannah."
Hannah was last seen on a surveillance video walking with kidnapping suspect Jesse Matthew, 32, in a downtown mall in Charlottesville, Virginia on September 13. Witnesses have also confirmed seeing Matthew with Hannah on the night she disappeared.
The location where the human remains were found is reportedly close to where Matthew's mother lives.
Jesse Leroy Matthew Jr has been charged with abduction with intent to defile Ms Graham.
Virginia State Police have said Matthew's arrest also provided a "forensic link" to the 2009 unsolved murder of Morgan Harrington, a 20-year-old who also went missing from Charlottesville.