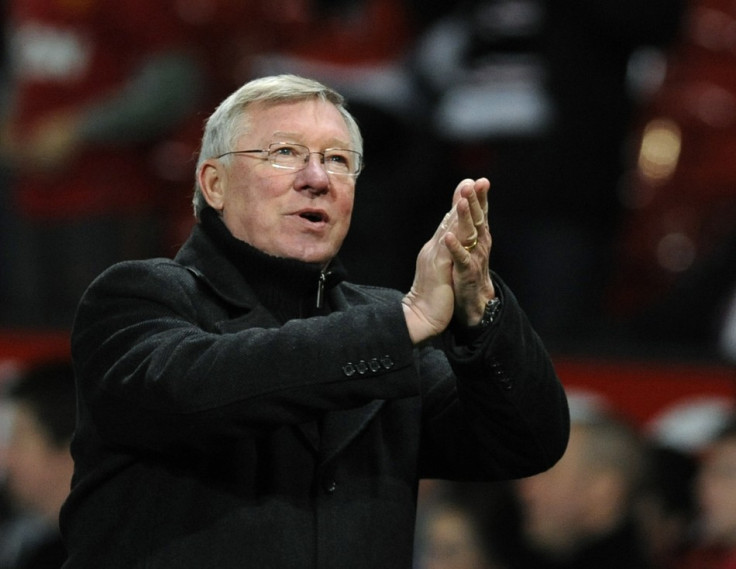 Alan Hansen claims Manchester United boss Sir Alex Ferguson will inevitably look to strengthen his squad next month but only if world class talent becomes available.
The defending Premier League champions have been decimated by the recent long-term injuries sustained by Darren Fletcher and captain Nemanja Vidic, yet Manchester United remain just two points behind Roberto Mancin's side this season.
Hansen intimates some of the criticisms levelled at Manchester United is merely a reflection of the lofty standards set by Sir Alex Ferguson in the past. The Match of the Day pundit believes Manchester United's problems have perhaps been overplayed although the current Red Devils squad is evidently lacking when compared to Manchester City's glittering array of stars.
"If Manchester United are to fight off their neighbours and retain their title, the general consensus appears to be they must be active in the transfer market in January." Hansen told the Daily Telegraph.
"I'm not convinced Manchester United manager Sir Alex Ferguson will be in any rush to open the chequebook, despite the formidable threat from Manchester City and the recent disappointment of exiting the Champions League.
"There is a strong argument they (Manchester United) would be better sticking with what they have until the summer.
"It's a tribute to the standards Ferguson has set that so much criticism has been levelled at his side this season, yet there they were back on familiar territory yesterday afternoon, forcing their way back to the top of the Premier League with a comfortable win at QPR before City's meeting with Arsenal.
"The biggest problem for Manchester United is they're no better than they were last season, when I already saw the warning signs, and Manchester City are a million miles times better."
The former Liverpool captain suggests Manchester United may be deterred from entering next month's window because of the inflated prices and lack of top quality players available.
"The solution, inevitably, is presumed to be Ferguson moving quickly to strengthen in January, but there are no obvious targets for him to pursue. It's a dangerous time to buy." The Scot said of Manchester United's obvious predicament.
"It's difficult to see where Manchester United would improve their squad if they bought in January. If, say, a Luka Modric could be signed you'd obviously go for it, but it would be upwards of £30 million and Spurs have shown already they're not prepared to sell. If that stance changed, Chelsea and City could outbid everyone else, including Manchester United."
Not only does the aforementioned Match of the Day pundit concede January is a difficult negotiating period, he also believes Ferguson would ideally like to allow his best young players to develop by playing regular first team football at Manchester United.
Citing the likes of Phil Jones, Chris Smalling and David De Gea, Hansen claims all of the aforementioned Manchester United stars will benefit from this season's experience.
"Then you look at someone like Gary Cahill at Bolton, who does seem to be available in January, yet everyone was reluctant to take him last summer at £18million." Hansen said of Manchester United's possible efforts next month. "That tells me Ferguson would prefer to wait and allow Chris Smalling and Phil Jones to develop as top-class defenders.
"I suspect he'd rather keep faith with those youngsters who looked so impressive in August and take the longer-term view. The most sensible deals are always done in the summer."