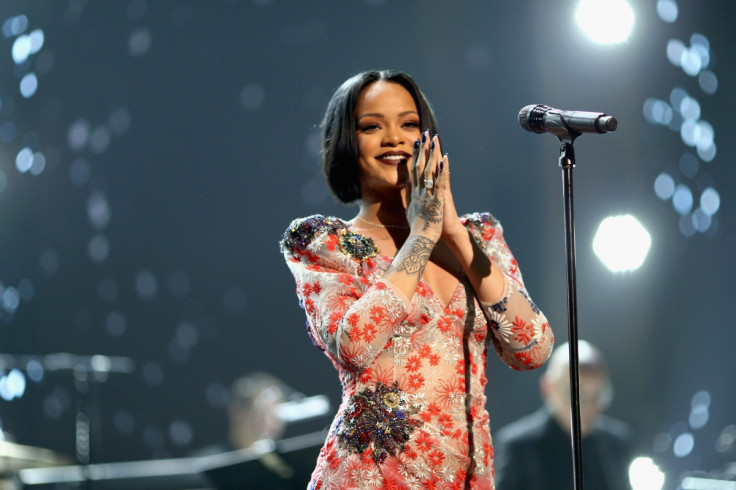 Celebrations are in order for pop superstar Rihanna, who marks his 28th birthday on 20 February 2016. And after an eventful year, the Diamonds singer has much to be thankful for. Her growing list of accomplishments include releasing her eighth studio album in 11 years , showcasing her Fenty Puma by Rihanna collection at New York Fashion Week, and becoming the first, and only, artist to be certified with the RIAA Gold & Platinum 100 million song awards.
To mark her big day, IBTimes UK recaps some of her biggest highlights over the last 12 months.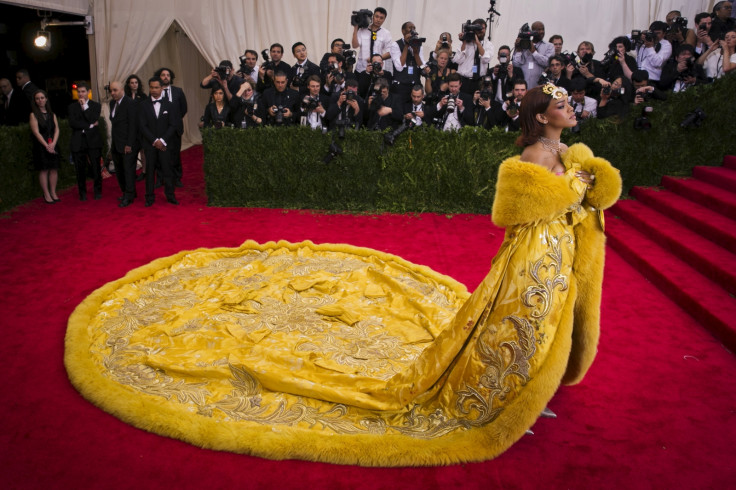 Style
In May 2015, Rihanna lived up to her reputation as a fearless fashionista after she arrived at the Met Gala in a show-stopping canary yellow number that commanded attention and featured a train that needed its own postcode. According to the pop superstar it was a case of love at first sight when it came to the extravagant outfit, which was created by Chinese designer Guo Pei.
"I'm so in love with this dress, but the train is insane!" Rihanna told Vanity Fair on the red carpet. "I can't really walk in it without any help. But it's so worth it. I love this dress so much! It's Chinese couture and it's made by Guo Pei. It's handmade by one Chinese woman and it took her two years to make. I found it online."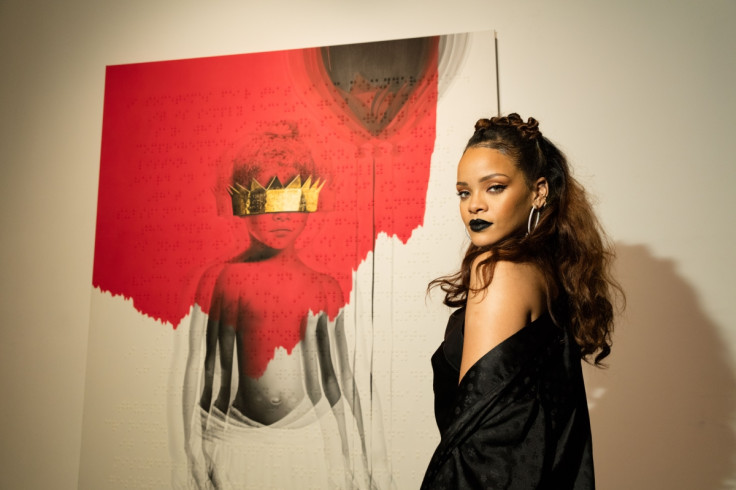 Anti
On 27 January, Jay Z's protégé unveiled Anti, her eighth studio album and follow-up to 2012's Unapologetic. The record, which features collaborations with stars including Drake and Sza, earned its platinum certification shortly after its release. Thanks to RiRi's Samsung partnership, Anti was certified platinum within 15 hours of its release to Tidal.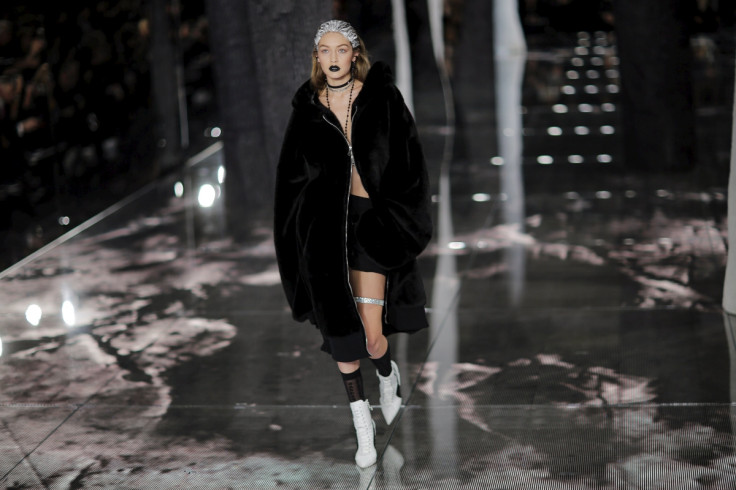 Puma collaboration
The songstress unveiled her highly anticipated collection with the sportswear giant at NYFW. Fenty Puma by Rihanna runway show took place on the second day of the fashion event and the range, which consisted of mesh fibres, bold monochrome statements and loose shorts as well as lace-up features on printed joggers, won over the fashion pack.
"I think design is a part of being creative," the 27-year-old Barbadian singer told The Associated Press backstage before the show. "I enjoy creating and expressing the crazy things going on in my mind through something that people can see and that is tangible. That is the best part, being able to express yourself," she said.
Record breaker
Earlier in February, RiRi made RIAA Gold & Platinum history after becoming the first and only artist in to be certified with 100 million song awards. The feat came just months after she was crowned the most successful digital singles artist of all time in July 2015. Celebrating the milestone, the star jumped on Twitter to remind fans that it would never have been possible without them. "Navy y'all did this. FIRST & ONLY @RIAA certified with 100M song awards & #ANTI is PLATINUM!! Thank you for the love!" she wrote alongside a photo of herself holding a plaque while seated in front of another award.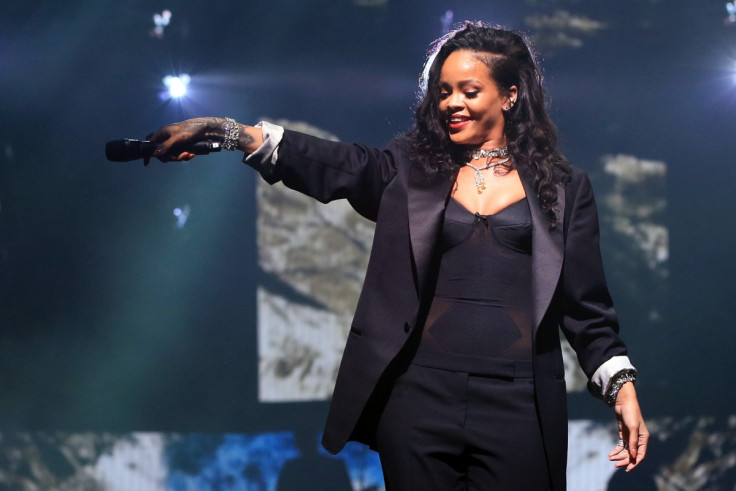 Love life
In 2015 she was romantically linked to stars, including rappers Drake and Travis Scott, F1 driver Lewis Hamilton, Hollywood actor Leonardo DiCaprio and football player Karim Benzema, but in October the Diamonds singer confirmed that she was single.
"I haven't been having sex or even really seeing anybody," she told Vanity Fair magazine. "I don't want to wake up the next day feeling guilty. I mean I get horny − I'm human, I'm a woman, I want to have sex."