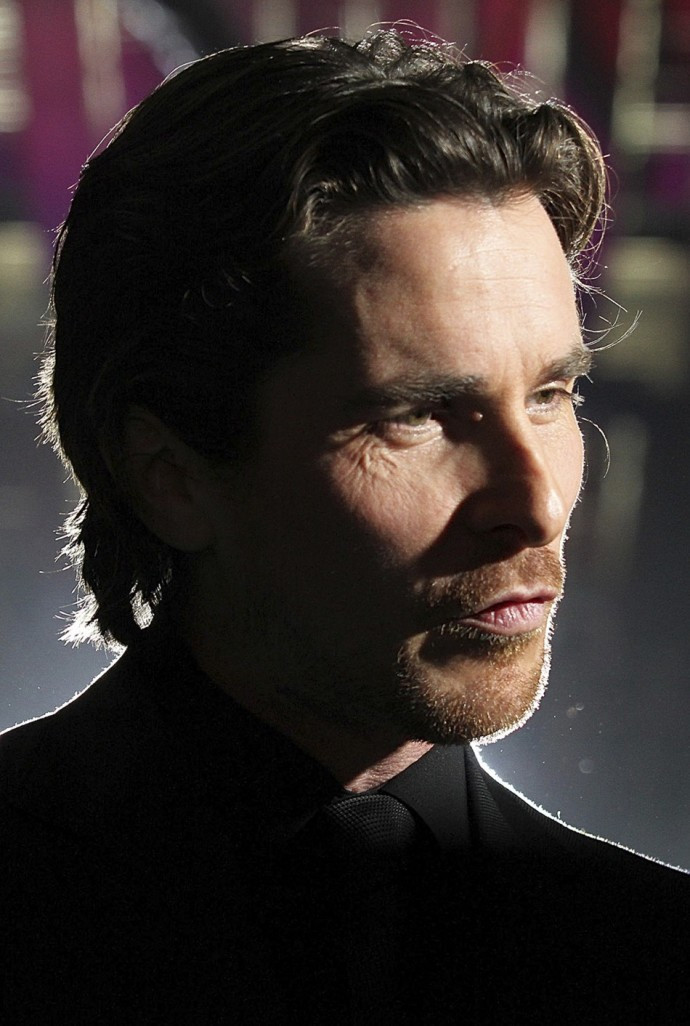 The method actor Christian Bale turns 42 on 30 January and is best known for his roles in American Psycho and Batman, transforming his body from a muscle-bound hulk and then dropping his weight to a skeletal 120lbs.
Bale is also one of the few child actors to find success in adult roles. His performance as Jim Graham in Empire of the Sun (1987) at the age of 13 earned him widespread critical praise and the first-ever "Best Performance by a Juvenile Actor" award from the National Board of Review of Motion Pictures.
The Welsh-born actor shot to fame in 1999, playing serial killer Patrick Bateman in American Psycho, director Mary Harron's adaptation of Bret Easton Ellis' novel. At the time, Bale was dropped from the film in favour of Leonardo DiCaprio, but DiCaprio eventually bowed out to appear in The Beach, and Bale took over the lead role once again.
He thoroughly researched his character by studying the novel and spent months tanning and exercising in order to achieve the "Olympian physique" of the character as described in the book.
"People start just going, 'Oh yeah, that guy's a real workout fanatic,' and that's not me, that's Patrick Bateman," Bale said of bulking up for American Psycho. He also kept his distance from the cast and crew to work on the darker side of Bateman's character. American Psycho premiered at the 2000 Sundance Film Festival where it met with much hostility.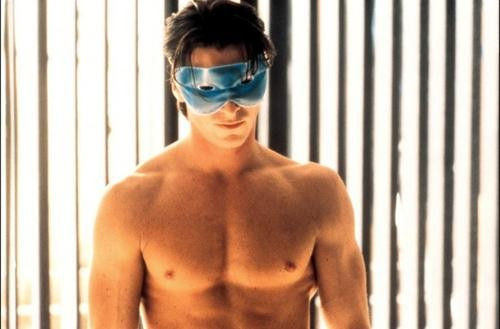 Roger Ebert condemned the film, calling it pornography and "the most loathed film at Sundance,"but later relented and gave it a favourable review, writing that Harron had "transformed a novel about bloodlust into a film about men's vanity." Of Bale's performance, he wrote, "Christian Bale is heroic in the way he allows the character to leap joyfully into despicability; there is no instinct for self-preservation here, and that is one mark of a good actor."
Dramatic weight loss
Bale's attention to detail went to new lengths when he played Trevor Reznik in The Machinist (2004). He went without proper rest for lengthy periods of time, and placed himself on a crash diet of coffee, apples and the occasional can of tuna, which reduced his weight by 63lbs (28kg) in months.
The actor described his transformation as "very calming mentally." Apparently, the writer for the film was four inches shorter than Bale and had put his own weight into the script, not intending Bale to become that thin for the part. Bale decided otherwise, and even wanted to drop down to 100lbs but the producers overruled him for the sake of his health.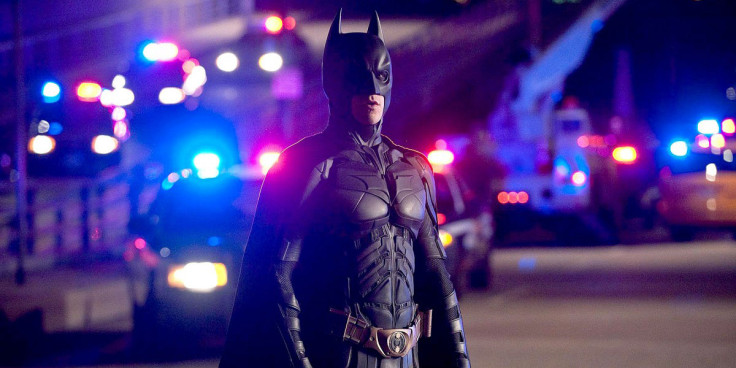 The Dark Knight Rises
Also in 2004, Bale won the lead role of Batman and his alter ego Bruce Wayne in Christopher Nolan's Batman Begins, a reboot of the Batman film series. Bale beat Jake Gyllenhaal, his closest competitor for the role.
For this physically demanding role, Bale need to bulk up in just six months. Bale remembers how challenging this was. "When it actually came to building muscle, I was useless. I couldn't do one push up the first day. All of the muscles were gone, so I had a real tough time rebuilding all of that." With the help of a personal trainer, Bale succeeded in meeting the deadline, gaining a total of 100lbs (45kg) in six months. He went from about 130lbs to 230lbs (104kg).
The actor had reservations about playing Batman, wanting to go beyond the Batsuit. He dealt with this by depicting Batman as a savage beast. To attain a deeper understanding of the character, Bale read various Batman comic books. He explained his interpretation of the young boy: "Batman is his hidden, demonic rage-filled side. The creature Batman creates is an absolutely sincere creature and one that he has to control but does so in a very haphazard way. He's capable of enacting violence — and to kill — so he's constantly having to rein himself in."
There were also issues with the costume itself. For Bale, the most gruelling part about playing Batman was the suit. "You stick it on, you get hot, you sweat and you get a headache in the mask ... But I'm not going to bitch about it because I get to play Batman", he said.
Bale reprised the role of Batman in the sequel The Dark Knight in 2008, training in the Keysi Fighting Method and performing many of his own stunts. The film broke the $300 (£209m) barrier in 10 days and the $400m (£279m) mark in 18 days, then the $500m (£349m) mark in 43 days. The film went on to gross over $1bn (£699m) at the box office worldwide, making it the fourth-highest grossing movie worldwide ever at that time, before adjusting for inflation.
His third outing in The Dark Knight Rises (2012) made Bale the longest-lasting actor to portray Batman on film to date. Following the shooting at a midnight showing of The Dark Knight Rises, the actor visited survivors in an Aurora, Colorado hospital. Currently, the film is the tenth highest-grossing film worldwide at $1.003bn (£701m) and is the most financially successful movie in which Bale has starred.
Bale reportedly went into a deep depression over the loss of his close friend Heath Ledger, who died in January from a prescription drug overdose. Ledger co-stars in The Dark Knight as a psychotic Joker.
"Without Ledger around, he's found it more and more difficult to communicate with those around him, especially his family," said Bale's friend, adding that the actor has been suffering from insomnia and mood swings. "Christian pretends he's calm and collected but you really started to see the cracks in his façade right after Heath Ledger had died," the friend said.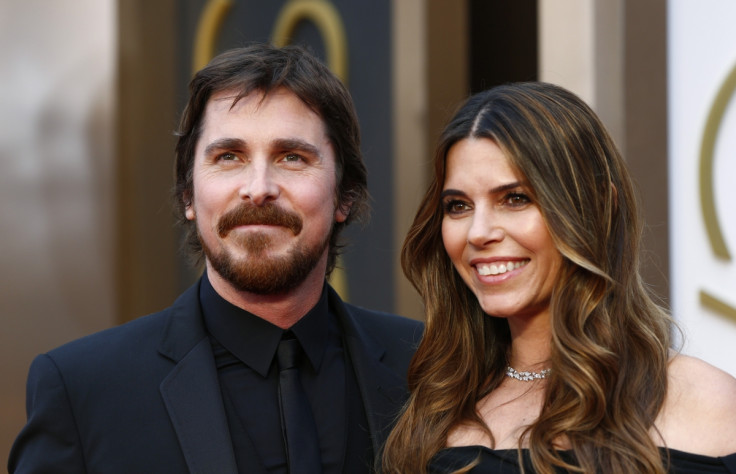 Family feud
The Batman actor has not seen his mother Jenny or sister Sharon for many years after a bitter family feud. They argued with him at The Dorchester hotel in London on the eve of his Dark Knight premiere in 2008. Police were called and Bale was arrested on suspicion of assault. It was claimed they rowed over money – something his mother has always denied.
Another report claims that his mother insulted his wife, claims a friend of The Dark Knight star. "Christian was stressed, but he didn't lay a finger on anyone. Instead, he flew off the handle and cussed his mother, a friend of Bale told MailOnline. "He just got very loud because his mother was saying some very outrageous things about him, and his wife."
Film flop
Equilibrium was Bale's third film of 2002, costing $20m (£14m) to produce but earning just over $5m (£3.4m) worldwide. In Equilibrium, Bale played John Preston, an elite law enforcer in a dystopian society. Equilibrium featured a fictional martial art called Gun Kata that combined gunfighting with hand-to-hand combat. According to moviebodycounts.com, the character of John Preston has the third most on-screen kills in a single movie ever with 118, exactly half of the movie's total of 236.
However, Bale is still box office gold and has an estimated personal wealth of $80m (£55m).