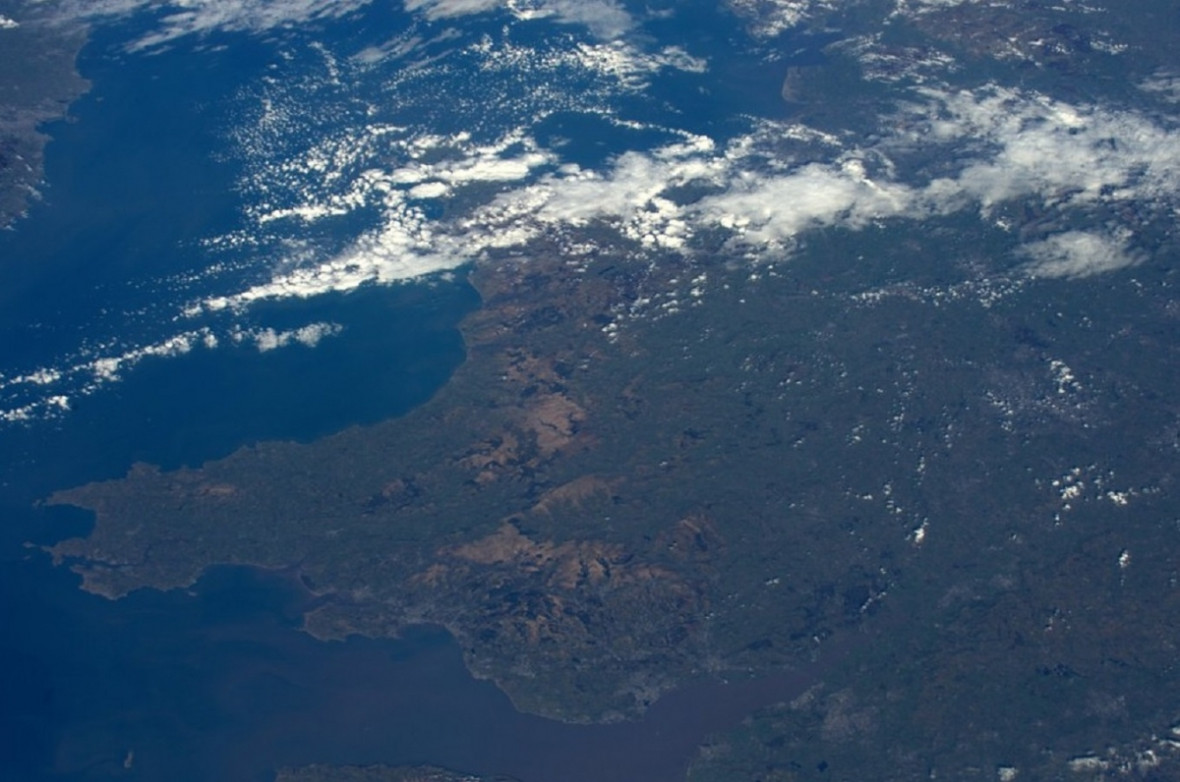 Tim Peake celebrated St David's Day by tweeting an image of Wales as seen from the International Space Station. The European Space Agency (Esa) astronaut sent the image with the caption: "Happy St David's day to everyone in Wales!"
Wales celebrates its patron saint day on 1 March – the date St David died in 589 AD. Not a great deal is known him, but it is believed he was educated in Cardiganshire and founded religious centres across England and Wales.
He settled in what was then Glyn Rhosyn – now St David's – in south-west Wales. He is believed to have performed miracles, including one where he made the ground rise up so everyone he was preaching to could see and hear him.
Peake's image clearly shows the south, the west coast and the Brecon Beacons. Northern parts of the country are slightly obscured by cloud.
St David's day on board the ISS will also be marked by the departure of two of it's long-serving astronauts. 1 March is the last day of Scott Kelly and Mikhail Kornienko's Year in Space mission, which saw them spending almost a whole year on board the space station to study the effects of long-duration spaceflight on the human body.
The pair will leave the ISS later today – a livestream of the event can be viewed here – before landing back on Earth in the early hours of 2 March.