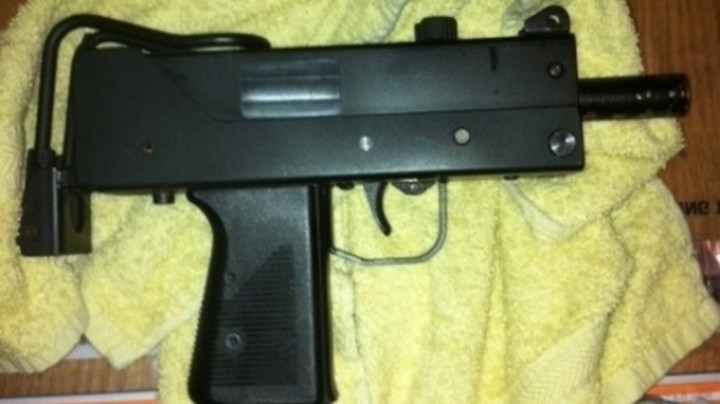 A Mac 10 machine gun loaded with 30 rounds of ammunition has been seized from a house in Haringey, north London.
Officers discovered the deadly weapon in a home during an investigation by Operation Trident into gun crime in black communities.
Four people were arrested over the find at a property in Tottenham Lane, including two women aged 21 and 22 and two men aged 24 and 45.
Also discovered at the property was a bag containing 25 more bullets.
The Mac 10 has been taken away for forensic analysis. The 24-year-old man remains in custody. The other suspects have been released on bail.