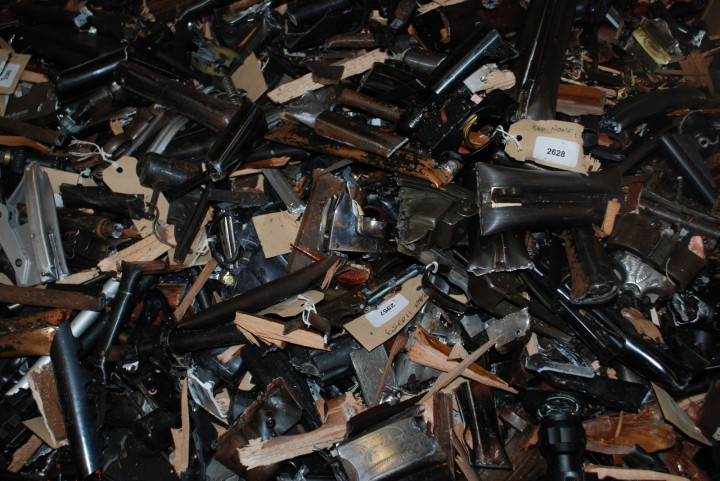 A UK gun amnesty will give suspected gangsters the opportunity to surrender their weapons without the prospect of being charged for having one.
Police forces across the country have announced the two week amnesty, called "Give up your Gun", after new legislation passed earlier this year increased the maximum jail term for illegal gun possession from 10 years to life.
During the window, those surrendering firearms will not be prosecuted for offences of possessing them illegally.
However each weapon may be forensically analysed to determine if it has been used in crime.
Operations are in place in London, Liverpool and Manchester and police forces have planned surrenders in counties across the country.
Detective chief superintendent Iain O'Brien, head of National Ballistics Intelligence Service, which provides forensic services, said: "Gun amnesties provide an important opportunity for people to hand firearms over to police and prevent them falling into the hands of criminals and endangering the public."
An investigation by IBTimes UK earlier this year showed reports of shootings in London, which has the highest rate of shootings in the country, had been slashed by nearly half between 2011 and 2013.
There were 560 guns discharged in 2011 and 294 last year.
More than 40,000 guns were handed over to police in 2003 during a month-long firearms amnesty announced in the wake of the Letisha Shakespeare, 17, and Charlene Ellis, 18, at Aston, Birmingham.
Another surrender after the 1996 Dunblane school shooting massacre yielded 17,000 firearms.