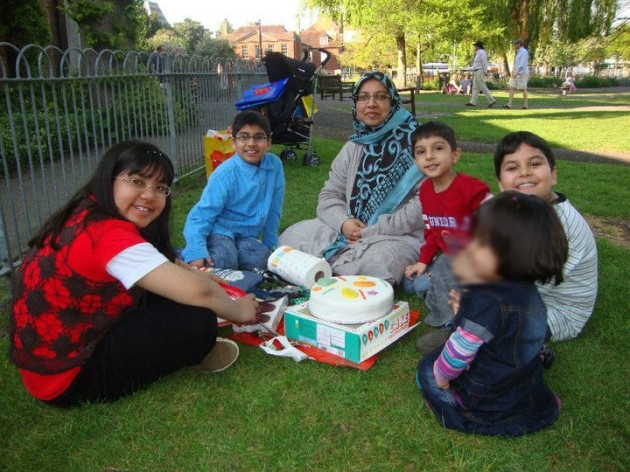 Despite earlier reports suggesting an accelerant was used in the house fire in Essex, police now say this is not the case.
It has also emerged that the fire appears to have started in the lounge, which was located at the back of the property.
The fire, which killed Sabah Usmani four of her children, broke out in the early hours of 15 October. Her husband, Dr Abdul Shakoor and their youngest daughter, three-year-old Maheen, survived the blaze.
Maheen is currently being treated at the Broomfield Hospital in Chelmsford and her condition was described as critical on Tuesday.
A police statement said: "The forensic work at the address is nearing completion and will now move forward away from the scene.
"Experts have found that to date, there is no evidence to suggest that an accelerant was used to trigger the blaze but incident investigators will not be able to draw any final conclusions until the work of the scientists and the investigation is completed."
Detective Superintendent Rob Vinson, the Senior Investigating Officer, said they need people who were in the Barn Mead area to come forward urgently, as the smallest piece of information could be vital.
He said: "Naturally local residents are concerned about what happened and this investigation will not end until we have exhausted every line of inquiry
"As inquiries continue the mobile police station will remain in Barn Mead for the foreseeable future as the impact of the tragic fire is still felt across the local community."
"We know already from the fire service and our own findings that temperatures would have been extremely high, with thick toxic smoke permeating the house.
"Initial indications show that the fire appears to have taken hold in the lounge area which is at the rear of the property. The ferocity of the blaze has made the forensic work more challenging."
The Times reported that the fire may have been started by a serial arsonist, but this theory was discredited by the police.
According to Sky News, Dr Shakoor was seen escaping from the house with a child in his arms. He was treated for smoke inhalation at the Princess Alexandra Hospital.