Warning: Some viewers may find this footage distressing.
Disturbing footage released by police shows the moment an officer is attacked by a dog after it was set upon him by his owner during an attempt to evade arrest. The unnamed police officer suffered wounds on his thigh and wrist and needed hospital treatment after the dog sank its teeth into him while he was attempting to detain 22-year-old Michael Foster.
The officer was on patrol on 29 November 2016 when police received reports of a suspected drug deal taking place in Linklea Close in Edgware, north-west London.
When the officer arrived in a patrol car, he saw Foster riding slowly on his bicycle alongside with his dog. As the officer left the vehicle, Foster dropped his bike and started to run away.
During the chase, the officer grabbed onto Foster's jacket and informed him he was being detained for the purpose of a search. He then turned and noticed Foster's dog barking aggressively at him.
The officer told the 22-year-old to get his dog under control, but instead he ran off and hid behind a vehicle, leaving the dog free to jump on the officer. Body cam footage of the incident shows the policeman falling to the ground and crying out in pain while being attacked by the dog.
The officer was forced to use his Taser on the dog in order to free himself. The animal ran off and has not been traced.
Foster was arrested later that day on suspicion of being in charge of a dog dangerously out of control causing injury. He has now pleaded guilty to the offences after appearing at Harrow Crown Court and was sentenced to 29 months in jail.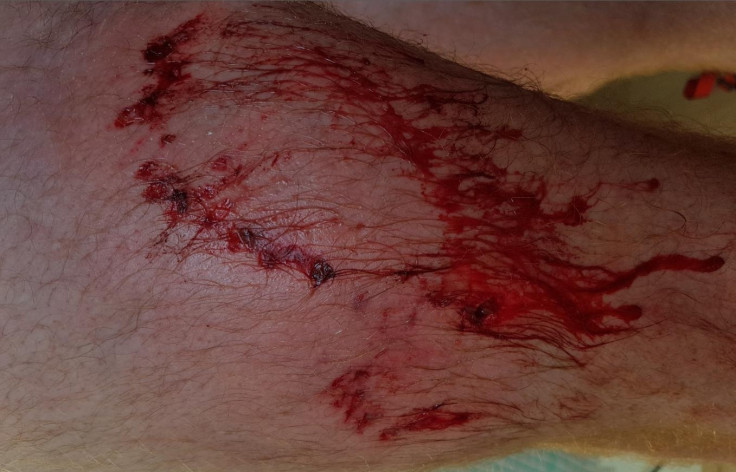 Sergeant Craig Martin, from Barnet's Gangs Unit, said: "Foster used his dog as a weapon to facilitate his escape from a drugs search.
"The attack resulted in the officer receiving serious injuries, which needed hospital treatment. No officer should be attacked for simply carrying out their duty and dogs should never be used as a weapon.
"Anyone who thinks it is okay to injure an officer or use a dog inappropriately will be brought to justice."